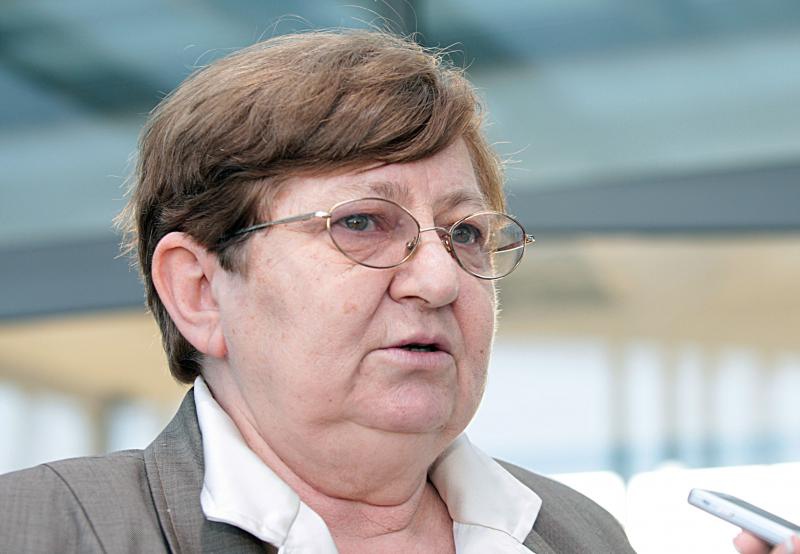 By Natasa Radic – Zagreb
The Croatian Government's last week decision – made during the closed session – to oust the director of the Vukovar General Hospital  Dr. Vesna Bosanac from her position – resulted in political contrversy. The Government explained that the reason for her dismissal is a debt of five million and 800 thousand euros, that is a result of the extremly bad way of operating the hospital.
The dismisal of the Vukovar heroine and longtime director of the General Hospital raised a big political fuss. Dr. Bosanac herself, the legendary doctor that cared about the wounded during the siege of Vukovar, briefly said that she was sorry she was not able to fully implement the reforms and projects which were planned. As next year she qualifies for retirement, she will remain working as a specialist in the Department of Pediatrics of the Vukovar hospital.
After the media reported the news of the dismissal of Vesna Bosanac, numerous patients 'associations, as well as veterans' associations have reacted. All of them firmly condemned her dismissal. Association of Croatian medical volunteers said in the statement that "the decision of the Prime Minister Zoran Milanovic to dismiss Dr. Vesna Bosanac is the last nail in the coffin of the Homeland war."
Andrija Hebrang, former health and defense minister and highly positioned HDZ official during the Homeland War said that it is extremly unacceptable to oust the humanitarian who "treated equally JNA and Serbian soldiers and civilians during the hardest times."
Dr. Bosanac is responsible that today the Vukovar hospital is equipped with CT and MR equipment so you do not have to go from Vukovar to Osijek to get the treatment there, and the hospital, said Hebrang, is ran better than any other general hospital in Croatia. The debt was not created by dr.Bosanac, but by the state, said Herbang.