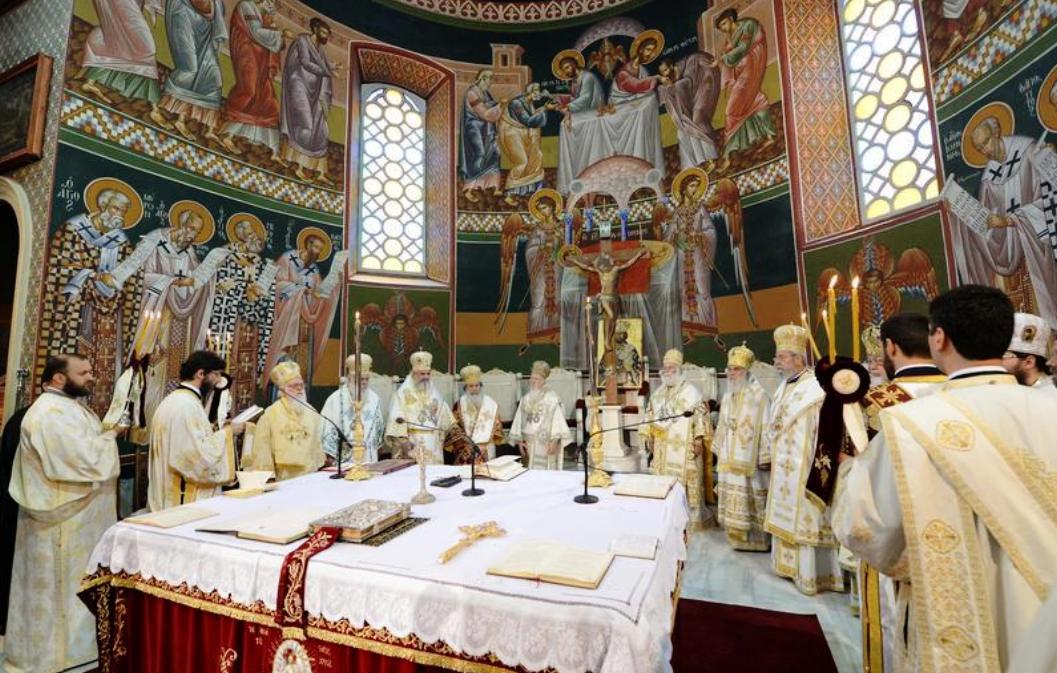 Athens, June 20, 2016/Independent Balkan News Agency
By Spiros Sideris
The Holy and Great Synod of the Orthodox Church starts officially today, Monday June 20, where the Orthodox Church celebrates the Day of the Holy Spirit, since after the descent of the Holy Spirit, according to Orthodoxy, we learn that God is Triune. Father, Son and Holy Spirit.
The Pan-Orthodox Synod that takes place in Crete, certainly does not take place under the best conditions. The decision of four of the fourteen Churches not to attend the Synod was a blow to the effort of Orthodoxy to update the next day in a world that has changed dramatically in recent years. The Patriarchates of Antioch, Russia, Georgia and the Church of Bulgaria, decided not to participate in this effort.
The head of the Mother Church, Ecumenical Patriarch Bartholomew, waited until the last moment the participation of the other Churches, but according to every indication they will not be attending, despite the efforts at spiritual and diplomatic level.
A lot has been written on the reasons for their abstention. The reasons are certainly many. Both on a spiritual level, since the Churches that chose not to attend have a more conservative view of religion, and on political, since the Church of Russia, which is behind this effort, is directly connected with the Kremlin and its policy.
If one excludes the Patriarchate of Antioch, the stance of which a prominent religious leader who spoke to IBNA described as oddities of elders, leaving spikes for the reaction of the Patriarch of Antioch, the rest of the churches have their own internal problems, namely internal opposition circles, which constitute a conservative small but strong political influence.
Following the Putin doctrine for the emergence of Russia as a pole of political power and influence, the Moscow Patriarchate follows the same policy, joined by the Slavic Churches that belong to the Ecumenical Patriarchate. What they want is not only political power, but also spiritual, with the emergence of Moscow as the dominant Orthodoxy factor.
But how feasible is this?
Bartholomew does not appear concerned. Sure he was bothered by the stance of these four Churches not to participate in the Holy and Great Council, but this does not weaken him. Characteristic is the phrase of an ecclesiastical official that the Patriarchate of Constantinople has 1000 years of life more and 1000 years more experience in politics and diplomacy. The Patriarch has nothing to fear. They isolate themselves, he emphasised to IBNA.
It is no coincidence that both the US Congress (;) and Pope Francis greeted with messages the Holy and Great Council. If there are no concussive changes in the composition of the Council, the only winner will be Orthodoxy and Bartholomew.