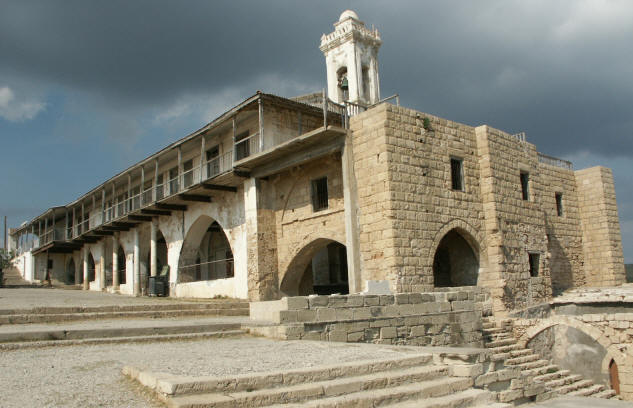 By Spiros Sideris – Athens
Solemn Mass on the occasion of the feast of St. Andrew on November 30, was celebrated in the occupied monastery in Rizokarpaso. In the Mass, which was conducted by the Bishop of Karpas, Christophoros, attended numerous faithful from all over Cyprus.
Due to restoration works the Divine Liturgy was celebrated this year on a site next to the monastery, which has been turned into a temple.
The Archbishop officiated at the St. Andrew's Church in the neighborhood of Strovolos. Speaking to the faithful after the Mass, he invited them to follow the beautiful road that followed the Apostle Andrew to be worthy of the kingdom of heaven.
Referring to the restoration of the Monastery, the Archbishop said that it is going smoothly, despite the difficulties. He also revealed that he asked from the Mufti to mediate, in order to start the restoration of the Monastery of St. Barnabas, which is located in a military area.
We, he stressed, do not want our monuments in the occupied territory to be preserved by the Turks, like the Republic of Cyprus maintains their own monuments in the free areas. We will preserve them ourselves and all we ask are permits, and to that end we are pushing. He concluded that the monuments must be preserved before collapsing, because then it will be too late and they won't be able to be reconstructed.