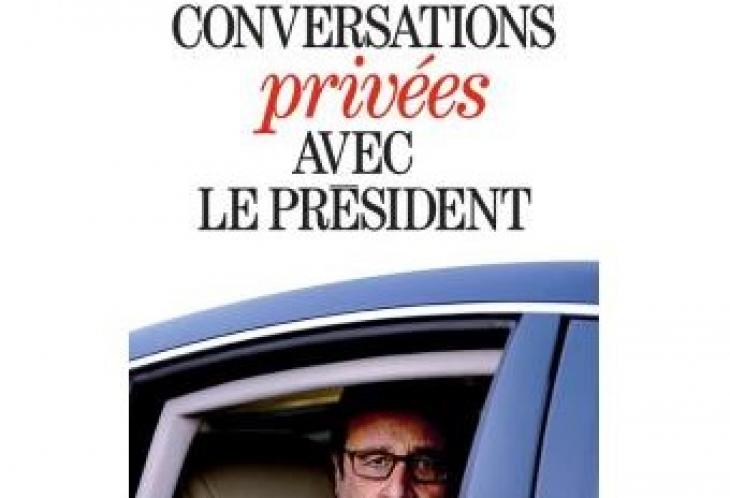 Athens, August 19, 2016/Independent Balkan News Agency
By Spiros Sideris
The publication of the book of Antonin Andre and Karim Rissouli about Francois Hollande, entitled "Private discussions with the President", which came out yesterday in the bookstores in France has become the focal point of the French media.
The book includes private conversations, as indeed is its title, at different times from February 17, 2012 to May 24, 2016, of the two authors with French President Francois Hollande.
In the book there are two chapters on Greek interest, since there is reference to the Greek Prime Minister Alexis Tsipras and the negotiations of 2015.
Chapter "20", entitled "The friend Tsipras", is dedicated to the negotiations of July 2015, in Brussels. Similarly, chapter "21" entitled: "Help me help you," the French President said: "At about 6.00 in the morning, discussions were completely blocked. At that moment I thought it would end badly because Tsipras had reached his limits and said he could not go further. This was resolved thanks to a meeting we held with Tusk, Merkel, and Tsipras. Tsipras leaves to negotiate with his team and returns with a proposal for the Fund, which finally allows the agreement. It is he who unblocks the situation. With our support, but he did it".
Francois Hollande took office in 2012, after an election which many people did not expect, but for French people it was a hopeful sign that the slump of the country would come to an end. After the onslaught of Sarkozy, who wanted to sweep decades of the state's social and temperamental French sociopolitical system, the French voters believe that the Socialist would make a difference. In vain, as his policy followed the same rut and promises of the welfare state were lost along the way. Following that came the terrorist threat and the progressive president reminded more and more in his speeches a French Bush, dipping French society to despair and promoting in the most exemplary way the advance of Le Pen.