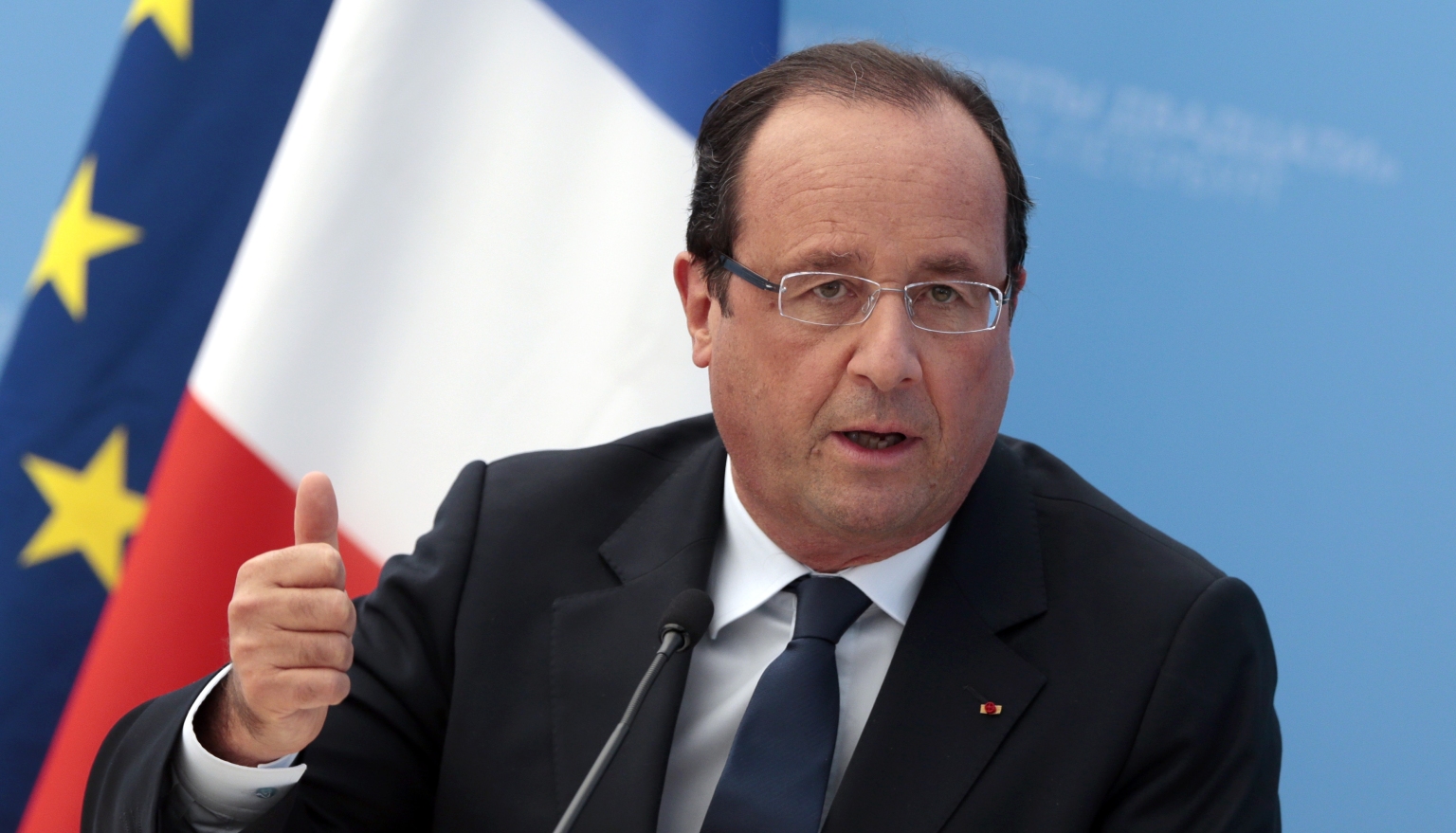 Athens, July 20, 2015/ Independent Balkan News Agency
By Spiros Sideris
France is ready to participate in an "enhanced organizational Structure" of the eurozone, of which it will act as the "vanguard", along with the countries that would like to participate, writes the President of France Francois Hollande in an article in the Journal du Dimanche.
"The eurozone has managed this week to reaffirm its cohesion with Greece. For many, the quality of Franco-German relations played a role. The European spirit prevailed", Hollande says in the tribute to the newspaper to the former European Commission President Jacques Delors, who becomes 90 today.
"But we cannot stay there", he continues: "I proposed to return to the idea of ​​Jacques Delors for a government of the eurozone and to add to it a specific budget and a parliament to ensure democratic accountability", he adds.
"To share the same currency is much more than a convergence. It is a choice made by 19 countries because it is in their interest. Besides, no government for 15 years now has taken the responsibility to come out" from the euro, Hollande continues.
"This option requires an enhanced organizational structure and a vanguard with the countries that would agree on such a thing. France is ready to do so, because as Jacques Delors has shown us, it grows when it is in the vanguard of Europe", he said.
"This vanguard can be composed of France, Germany, Italy, the founding countries" of the EU, the Benelux, explained the French prime minister Manuel Valls in the sidelines of his visit to Avignon.
"In the coming weeks, France, mainly through the President of the Republic, will have the opportunity to take initiatives to make concrete proposals", he added.
Delors himself, when asked by the newspaper, said that the current system followed in the European Union and the euro area is no longer manageable. "This cannot continue. This economic and monetary union should be refounded. Will they do it? There was from the beginning a structural defect. There are also nonsense and a weakness of the euro zone to put an end to them", Delors argued.
"In this situation, we have avoided the worst. But Europe is no longer a moral force – and I say moral in a good sense. We must restore this moral power that was Europe's power at another time, such as during the time of the fall of the Berlin Wall", pointed out the former European Commission president.