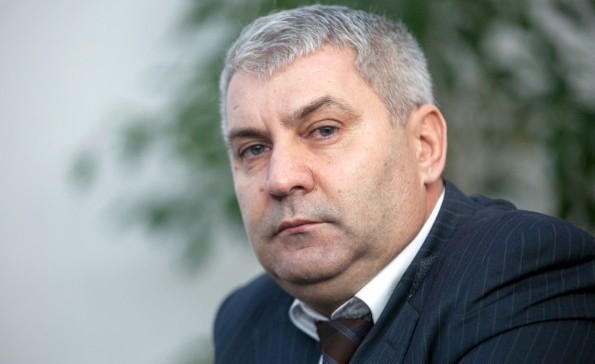 By Daniel Stroe – Bucharest
The Romanian Parliament today voted to lift the immunity of Gheorghe Coman, a lawmaker wanted for corruption and who outraged public opinion in Romania after fleeing the scene of a flagrant operation by smashing the prosecutors' car.
190 deputies voted in favor of the immunity lift, while 34 were against. The decision comes to attenuate criticism against the Romanian Parliament following controversial decisions to shield lawmakers from corruption offenses which stirred the ire of the West and the civil society. A negative result today would have worsened these accusations.
The vote today comes after the minister of Justice, Robert Cazanciuc, asked the lawmakers to allow Coman's preventive arrest, following charges of peddling of influence and corruption. The Chamber of Deputies' judiciary committee had already given its green light to lifting Coman's immunity.
"We have once again proven the Romanian Parliament is doing its duty and is no shield for none of our colleagues who break the law and I think this is the best signal concerning the Romanian Parliament's credibility in Europe" Valeriu Zgonea, speaker of the Chamber of Deputies, the lower house, said after the vote, seeking to dilute the wave of accusations the institutions has been facing for weeks.
This week, a group of NGOs gave the Romanian Parliament the shameful distinction of corruption and organized crime person of the year for incessantly promoting the two social scourges.
Gheorghe Coman, a member of the Conservative Party, was caught red-handed when receiving 3.140 lei (about 700 Euros) from a local official whom he had asked to partially pay the bill for a political event he had previously organized in Buzau, a city in SE Romania where Coman's electoral precinct is.
In the indictment documentation, prosecutors point out that, once caught in the act, Coman got on his car and fled the scene, hitting the prosecutors' car and driving one inch passed the investigators who came short of being run over.
He was apprehended soon while driving out of Buzau, but soon released since prosecutors needed the lawmakers' consent to put him behind the bars. The vote in the Romanian Parliament came more than a week later which many observers say it is too late for such high-profile cases and shows the gaps in the Romanian legislation.