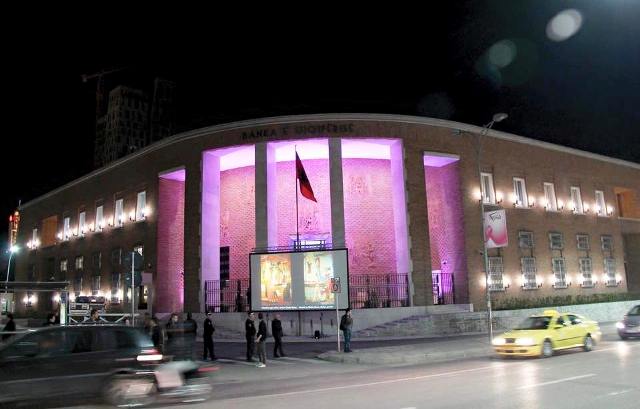 Tirana, 3 May 2016/Independent Balkan News Agency
By Edison Kurani
For the first time in the history of Albanian finances, the average interest rate on savings in ALL for all periods of maturity went down to 1%.
In the latest report that it has published, the Bank of Albania says that the average interest rate in March 2016 went down to 0,94% as opposed to 1,17% in the previous month.
Interest rates on deposits with a three month maturity period went down to 0,39%.  Interest rates on one year deposits went down to 1% while interest rates on five year deposits were no more than 3,5%.
The drastic fall of interest rates has led to a drop in the interest of Albanians to invest in savings.
Many people say that they consider savings as insignificant investments because interest rate is very low.
In March 2016, the latest BoA report says, the total amount of individual saving accounts fell to 1,7 billion ALL. On an annual basis they fell by 10%.
Years ago, the situation was different. From 2010 until 2012, annual interest was up to 8,5%.
But in the past 6 years, there have been 14 constant cuts of the base interest rate by the Bank of Albania, taking this rate to 1,5%.
In its meeting last month, the Supervisory Council of the Bank of Albania reviewed and approved the Interim Monetary Policy Report. In conclusion to the most recent economic and monetary developments and the expected outlook, the Supervisory Council decided to reduce the interest rate by 0.25%, from 1.75% to 1.50%.
Additionally, the Supervisory Council decided to set the interest rate for the overnight deposit facility at 0.25%, and the interest rate for the overnight lending facility at 2.75%.
On the other hand, growth of tax on profit from 10 to 15% as of January 2015 has further reduced incomes from interests on savings. /balkaneu.com/