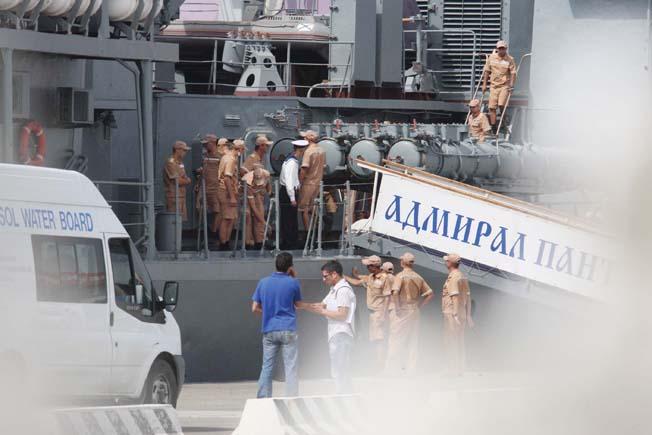 By Peter Stevenson
Three warships from Russia's Pacific Fleet entered Mediterranean waters for the first time in decades, docking in Limassol port yesterday.
"The task force has successfully passed through the Suez Channel and entered the Mediterranean. It is the first time in decades that Pacific Fleet warships enter this region," Captain First Rank Roman Martov told Russian news agency RIA Novosti.
The fleet, including the destroyer Admiral Panteleyev, the amphibious warfare ships Peresvet and Admiral Nevelskoi, the tanker Pechenga and the tugboat Fotiy Krylov left the port of Vladivostok on March 19 to join Russia's Mediterranean task force.
Cypriot Defence Minister Fotis Fotiou is due to visit the warships today after receiving an invitation from the Russian ambassador to Cyprus.
Sigmalive reported yesterday that it is likely the Ambassador would ask for permission from the Cyprus government to allow other ships from Russia's Mediterranean task force to dock in Limassol. It was reported that the 300 sailors from the vessels currently docked there, would receive permits to visit the coastal town. The ships are expected to set sail from Limassol around noon on Monday after being refuelled.