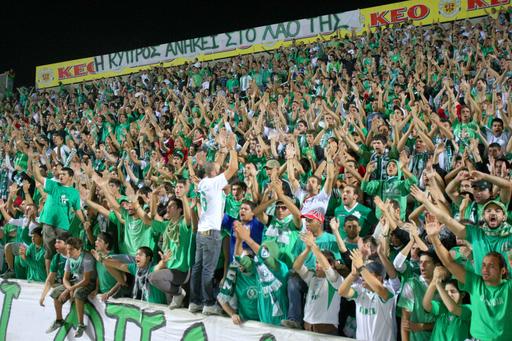 By Christos Meliopoulos – Nicosia
A delegation on behalf of Omonia's board is expected to travel to Manchester and London during next week in an attempt to draw together its numerous supporters among the UK Cypriot community and convince them to give generously.
For the historic football club has been going through a rough patch, especially in recent months, with financial problems destabilising it on and off the pitch.
The delegation will feature the club's chairman Stelios Mylonas as well as veteran fans' favourites Nikos Charalambous and Marko Rainer Rauffmann.
Events spread over three days will provide the opportunity to supporters to make their contribution, while donations will also be accepted via a bank transfer.
The chairman of the Omonia London board Andreas Sifounas said that from their part Londoners will do what they can to support the delegation. The events that he has organised also form part of his efforts to forge closer links between the Cypriot based giants and the namesake team competing in the London based community league.
Omonia faces a 14 million euro funding gap. If it's not covered in time for old obligations to be repaid, then the team faces the risk of having six points deducted from its championship tally.