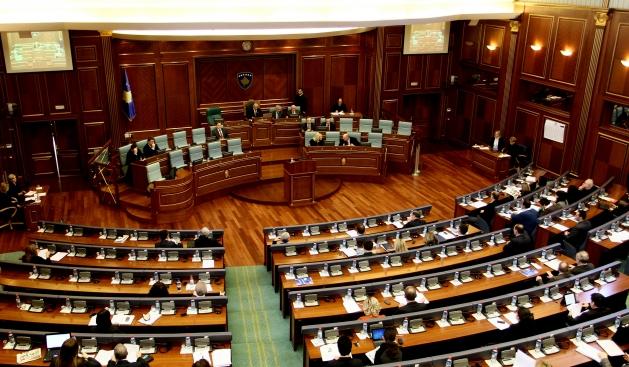 IBNA Special Report
Pristina, August 13, 2014/Independent Balkan News Agency
By Elton Tota
The vice chairman of the Democratic Party of Kosovo (PDK), Adem Grabovci declared today that opposition parties are blocking the institutional life in the country.
According to him, the political crisis is causing great damage to the citizens of Kosovo.
"This deadlock of the institutional life in the country has caused a great damage to the citizens and development of the country. Therefore, every political subject must abide by the verdict of the Constitutional Court", declared Grabovci.
He said that the opposition bloc must put an end to the political games and create new institutions as soon as possible.
"We're still consolidating our state and trying to establish functional and stable institutions. As a result, we don't have the luxury of allowing ourselves to block the creation of new institutions, something which is against the interests of the citizens of the country", said Grabovci.
Meanwhile, the leader of the Democratic League of Kosovo (LDK), Isa Mustafa has immediately reacted.
He said that "Democratic Party of Kosovo and its allies making pointless propaganda about the blocking of the institutions".
In this context, Mustafa has addressed several questions as to who is the one who truly blocks institutions.
"I ask: Who blocked the first session of the parliament of Kosovo on July 17? Who left 83 MPs in the hall for three hours? Who prevented MPs from making their oath and express their opinions? Who violated the order of the day? Who sent the request to the Constitutional Court and who demanded the overthrow of the newly elected speaker of parliament with a participation of 83 MPs, with 65 votes in favor? The court not only suspended the speaker, but it also stopped the work of MPs who have been voted by the people", said Mustafa.
According to him, PDK lawmakers are the ones who are blocking the creation of the new institutions.
After the early parliamentary elections of June 8, Kosovo has not managed to create its new institutions. Democratic Party of Kosovo, as winner of the elections, currently doesn't have the necessary numbers for the creation of the government. Meanwhile, the opposition bloc, although it has a parliamentary majority, is unable to create the new government due to constitutional provisions. In this situation, there's a political and constitutional crisis and accusations between opposition and majority. /ibna/