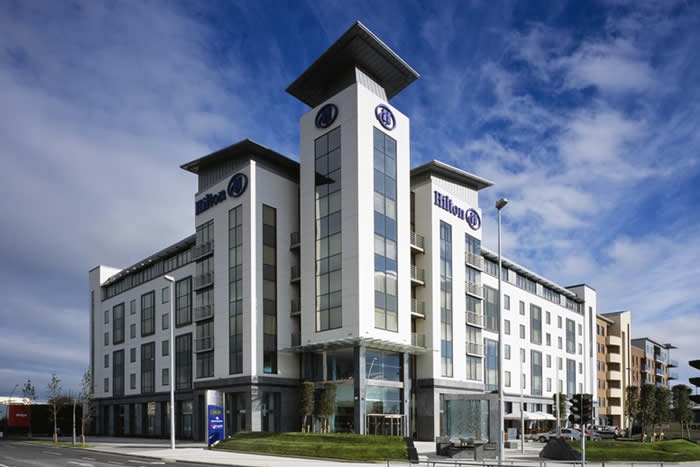 Skopje, May 13, 2013
The multi-national company "Hilton", one of the world leaders in the hotel industry, arrives in FYROM.
This company started the construction works today for its first hotel in Skopje. The hotel (photo), which will be named "Double Tree by Hilton Skopje", will be built in the commune of Aerodrom, Skopje, near Vardar River.
The commencement of works was made in the presence of this company, Ajdovan Ademovski and Prime Minister of FYRO Macedonia, Nikola Gruevski.
The "Hilton" representative said that the investment for the construction of the hotel amounts to 30 million Euros. The building will have a surface of 25 thousand square meters, 170 rooms, 4 conference rooms, a business center, an ambulance, a pool and other special premises for tourists to relax.
Prime Minister Nikola Gruevski said that the introduction of "Hilton" confirms the positive results in the efforts of the government to attract investments in FYRO Macedonia.
"The hotel is expected to end next year, when Skopje will proudly be amongst the cities that have world leading companies in the industry of hotels in it", said Gruevski.
"Hilton" is a leader in the hotel industry with more than 540 hotels in 78 countries of the world. /ibna/