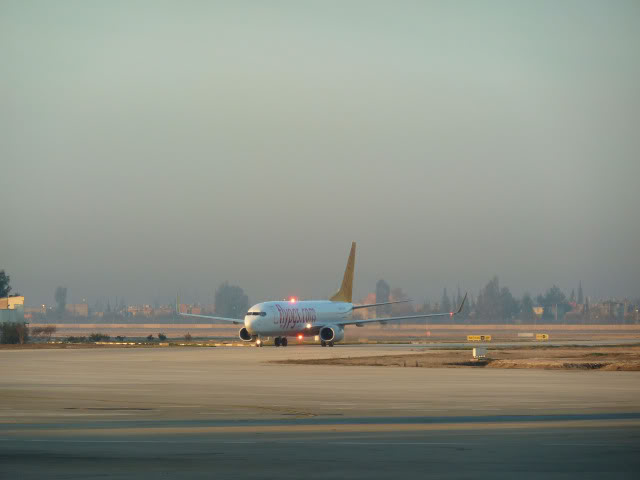 By Manolis Kostidis – Ankara
A hijacking took place on an airplane belonging to the turkish Pegasus Airlines, which was flying the route  Harkovo-Istanbul. According to information, an Ukranian passenger, at 17:30, demanded from the pilots to land the airplane in Sochi saying that he was carrying explosives in his suitcase and wanted to invade the cockpit.
The pilots immediately turned off the plane's intercommunication to the passengers and continued on the Boeing's 737 normal course. The pilots informed the control tower in Istanbul airport, on 17:45, that a hijacking was in progress.
At 18:30 they landed the Boeing 747 to the Sabiha Gökçen airport, which is situated on the Asian side of Istanbul. The airplane is carrying 110 passenger.
According to information, a turkish F-16 fighter jet took off from its base in Balikesir, at 17:30 when the hidjacking was made known, and had been following the Boeing 747 until it landed.