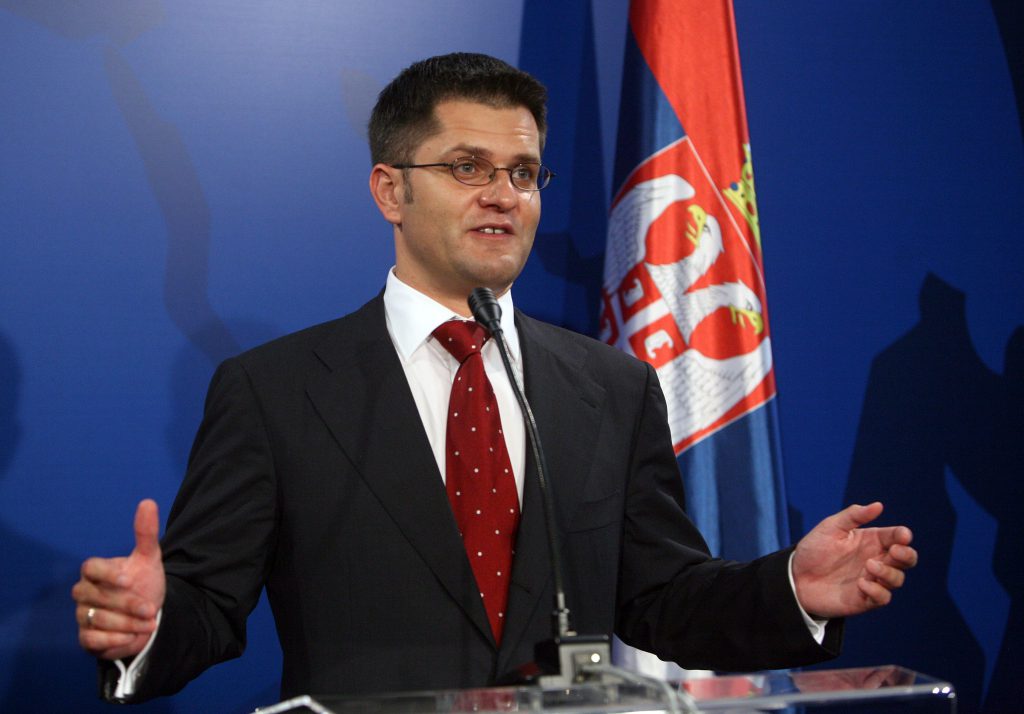 The highway Nis-Tirana, whose construction is planned by the European Union, could become "a spine of the Greater Albania", Serbian presidential hopeful Vuk Jeremic (photo) said today.
Jeremic, former foreign minister and United Nations General Assembly president, also claimed that ethnic Albanians "are buying more and more houses and apartments in the south of Serbia".
Aleksandar Popovic, another ex-minister and presidential nominee of the conservative Democratic Party of Serbia has also criticized the highway project. "Angela Merkel demands Serbia to construct highway Nis-Durrës-Tirana and Vucic follows her", Popovic said alluding to German chancellor and Serbian PM.
Popovic also said that Serbia does not need a highway, but "Greater Albania" does.
Jeremic said that the port of Durrës was not of a strategic importance for Serbia.
"The port of Durrës is a strategical NATO port. It's not the port of strategic importance for Serbia. We should be connected with some port, because our country has not access to sea. But there are ports of Bar and Thessaloniki with which we are already connected with railways and highways", Jeremic argued.
He also criticized OSCE due to its decision not to monitor Serbian presidential elections on April 2. Jeremic said such decision was "scandalous" and stressed that "it's difficult to talk about free and fair elections because the media are under government's control".
Jeremic suggested that previous presidential elections in 2012 were problematic.
"At the time, OSCE released a big report containing series of recommendations suggesting how to change certain things in the election process in order to make it fair", former FM said adding that none of the recommendations has been applied. "And this time OSCE has even not been invited to supervise the elections. Therefore, we can expect anything", Jeremic concluded.
Still, he predicted there will be no election fraud./IBNA