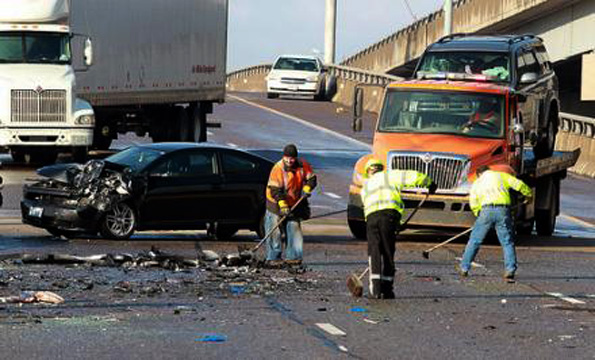 Review Hari Stefanatos
The Batrovci-Belgrade highway between Pećinci and Šimanovci was the place of a major traffic accident on Sunday 22, which resulted in 2 people losing their lives and 25 more being injured, according to an announcement by the Serbian Interior Ministry.
Two people were seriously injured, while among the injured were 4 children.
All the injured were transported to hospitals around Belgrade.
The cause of the accident seems to be the reduced visibility due to the dense fog in the area.
The accident's location was visited by the State Secretary for the Interior Vanja Vukić, police chief Milorad Veljović and Minister of Transport Aleksandar Antić.
There was an appeal from the Interior Ministry to all drivers to be extra vigilant due to the conditions of reduced visibility and slippery roads.
(Source b92)