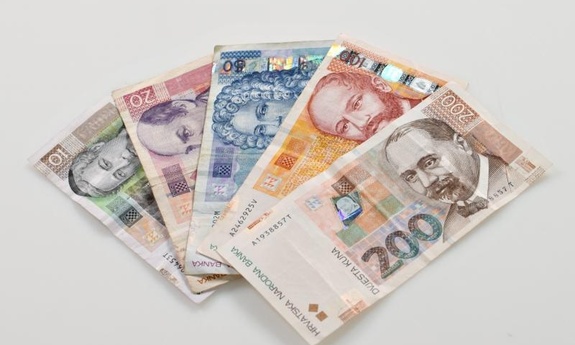 Zagreb, December 1, 2014 / Independent Balkan News Agency 
By Marija Avramovic – Zagreb
The average monthly net salary per employee in Croatia in September this year amounted to 5,442 kuna (709 euro), which is nominally 1.3%  and 2% lower in real terms compared to the average for August, the Central Bureau of Statistics (CBS) announced today.
However, compared to September last year, the average monthly net salary for this year's ninth month was nominally higher by 0.3% and 0.5% in real terms.
The highest average net salary for September, 10,067 kuna (1,311 euro), was paid to employees in the air transport.
In the advertisement and market research field the average salary for September was 9,104 kuna and in the pharmaceutical industry 8,571 kuna.
An average net wages of more than 8,000 kuna for September were paid to the employees in the financial services sector, computer programming, consultancy and related activities.
At the same time, the lowest net wages had workers in the production of clothing, who in September received an average of 2,990 kuna (389 euro) and only slightly higher was the average salary of security guards.
According to the CBS data, the average monthly gross salary per employee in the Republic of Croatia for September was 7820 kuna, which actually represents a nominal decrease of 1.5% and a real decrease of 2.2% compared to August.
The Croatian economy is still in recession, for the sixth consecutive year, according to a first estimate which CBS made last week.
According to CBS data, the gross domestic product (GDP) in the third quarter decreased by 0.5% annually.