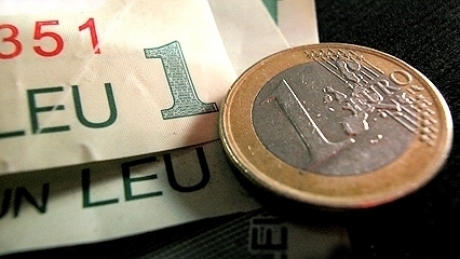 The European currency reached on Monday a new record level against the national currency, at the National Bank of Romania (BNR) official rates.
EUR has appreciated by 0.33 bani to RON 4.5538, exceeding the record registered last Wednesday of RON 4.5512 and the previous one on June 7, 2013 of RON 4.5535.
The EUR hasn't been so strong against the RON since October 26, 2012 when the level was of RON 4.5538.
The most affected will be the Romanians with loans in EUR, while the imported products will become more expensive.
The central bank adviser Adrian Vasilescu has told capital.ro: "A wave of emotions was seen on the RON/EUR exchange rate. Increases by 2-3 bani are regarded as important events. BNR said several times that the movements of 4-5% are natural and happen on all markets in the world. The currency market is a live market and the exchange rates cannot stay unchanged. The fluctuations are given by the offer and the demand. International markets are also alive and the currencies change according to certain conjunctures in various parts of the world.  In the EU various events take place, whereas beyond the ocean the dialogue is influenced by certain events. Fed has signalled it might hike the reference interest rate and the US market will become a great attraction. What is happening here is also happening in Poland, in Bulgaria and in Hungary. It is a regional development."
The USD depreciated on Monday by 2.12 bani to RON 4.2673.
The CHF also depreciated from RON 4.2391 to RON 4.2343.
The GBP depreciated from RON 5.2152 to RON 5.2109./IBNA
Source: romaniajournal.ro