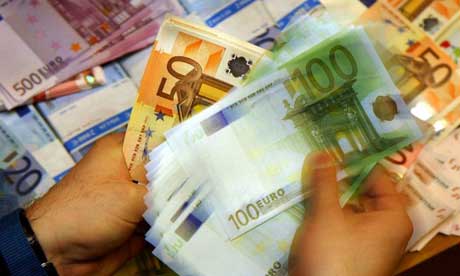 Skopje, September 25, 2013
A list of the most successful companies for last year was published today in Skopje. Amongst the first ones on this list was the Greek oil refining company "Okta". This company had an annual turnover of 604 million Euros. The second one was "Johnson Metty" with an annual turnover of 490 million Euros. Other companies are: "EVN" with 418 million Euros, "Makpetrol" with 402 million Euros, "ELEM" with 265 million Euros, "Feni Industry" with 233 million Euros", "Macedonian Telecom" with 191 million Euros, "T-Mobile Macedonia" with 138 million Euros, "Lukoil Macedonia" with 106 million Euros and power supply company "GEN-I" with 99 million Euros.
The list of the top 200 companies was realized by "Kapital Media Group Analiza" and it shows that the best 200 companies in FYROM have had revenues amounting to 474 million denars or 7.7 billion Euros, with an increase of 5.5% compared to the revenues of these companies in 2011.
The total profit of the top 200 companies for 2012 amounts to 633 million Euros. /ibna/