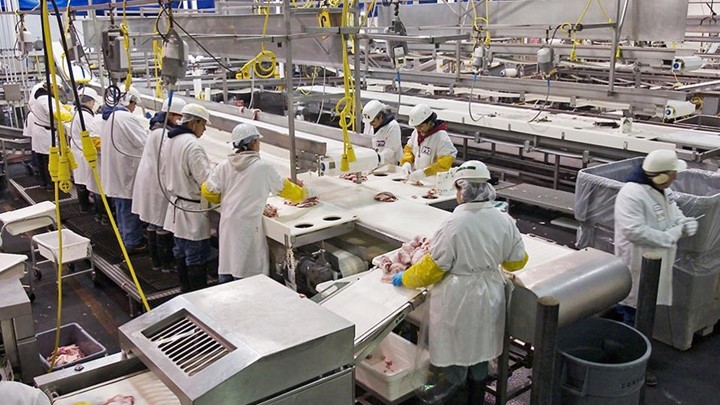 A slight decline was recorded in the growth rate of the manufacturing sector in Greece in March 2018, but still registered the highest rate since the beginning of the global crisis this February.
The growth rates of new orders, purchasing activity and production have dropped, compared to the high prices recorded in February.
However, business confidence continued to rise, recording a record-high in March, which in turn helped to accelerate the employment growth that was recorded since the start of the survey.
In terms of prices, the increase in input costs was weakened, but remained strong and led to a further rise in sales prices.
The seasonally adjusted Purchasing Managers' Index (PMI) – a composite index designed to measure the performance of the manufacturing economy – recorded a value above the zero change point of 50.0 points in March. Closing at 55.0 points, the index showed a significant rate of growth, although it was weaker than the highest price in many years, which was recorded in February (56.1 points).
Finance Ministry: Positive "signs" from PMI
An important contribution to the growth of employment and business confidence in Greece is the continued development of the country's manufacturing sector, as recorded in the PMI index, the Finance Ministry said in a statement.
More specifically, business confidence continued to rise by recording a record high in March and supporting employment growth. Change in jobs remains positive for 11 consecutive months, and in particular for March it has accelerated since February and has recorded a record-breaking price since the start of the survey, while growth rates for new orders, purchasing and production are also showing positive signs after the record high they recorded in February.
These messages, the finance ministry stresses, are not isolated events. They rely on the multifaceted progress recorded in the Greek economy and strengthen the positive outlook for 2018, in combination with:
– the discussion on debt relief, which is in progress.
– the development of the new holistic development plan to be presented in April.
– the progress in discussions to complete the 4th assessment.
– the liquidity pillow built to support the Greek economy after the end of the program in August 2018 and the steady recovery of access to the markets./IBNA