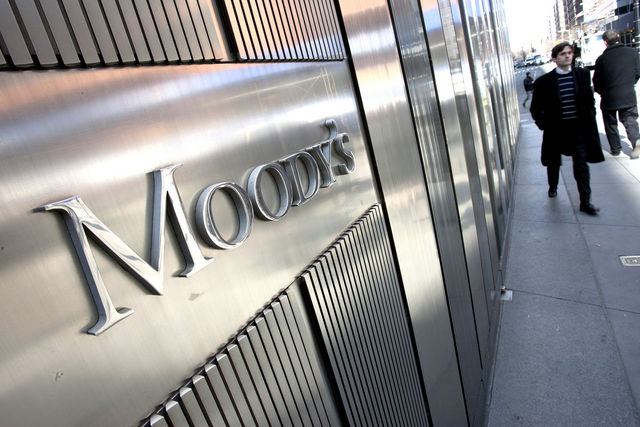 Tirana, 15 December 2015/Independent Balkan News Agency
According to the credit rating agency, Moody's, high level of debt continues to remain Albania's main challenge and at the end of 2015, debt is expected to be 73%, to fall at 70% in 2016.
Albania's EU candidacy has boosted fight against corruption and has made progress in the public sector reform, but according to Moody's, "institutional adaption with EU standards continues to be dragged on and we expect the business climate to be restricted".
Evan Vvohlman, Moody's vice president, analyst and author of the report, says that Albania's main challenge consists on the high level of debt and constant demand for credit by the government, even though refinancing risks have reduced after the 450 million euros Eurobond a month ago.
Vvohlman says that fiscal indicators worsened to a great extent prior to the 2013 general elections. "However, we expect positive effects from the EU integration, which has proven to be an important guide for the arrival of direct foreign investments for countries of the region which aspire to become EU member countries", Vvohlman says.
Moody's praises the work of the Albanian government with international institutions, such as IMF or the World Bank. These agreements aim at improving the domestic structure of debt, which is restricted by a short term and medium term maturity and a high reliance on the internal banking sector, which in itself, is burdened with a high level of nonperforming loans.
The report also points out that the reform in the energy sector continues, with the support of the World Bank and this is crucial for the improvement of the business climate and prevention of situations where the government doesn't pay outstanding debts.
Moody's also says that there's a successful progress in terms of a positive structural reformation of debt, fight against corruption, strengthening of property rights and judicial system. According to Moody's, this progress will improve competition and will expand business. /ibna/