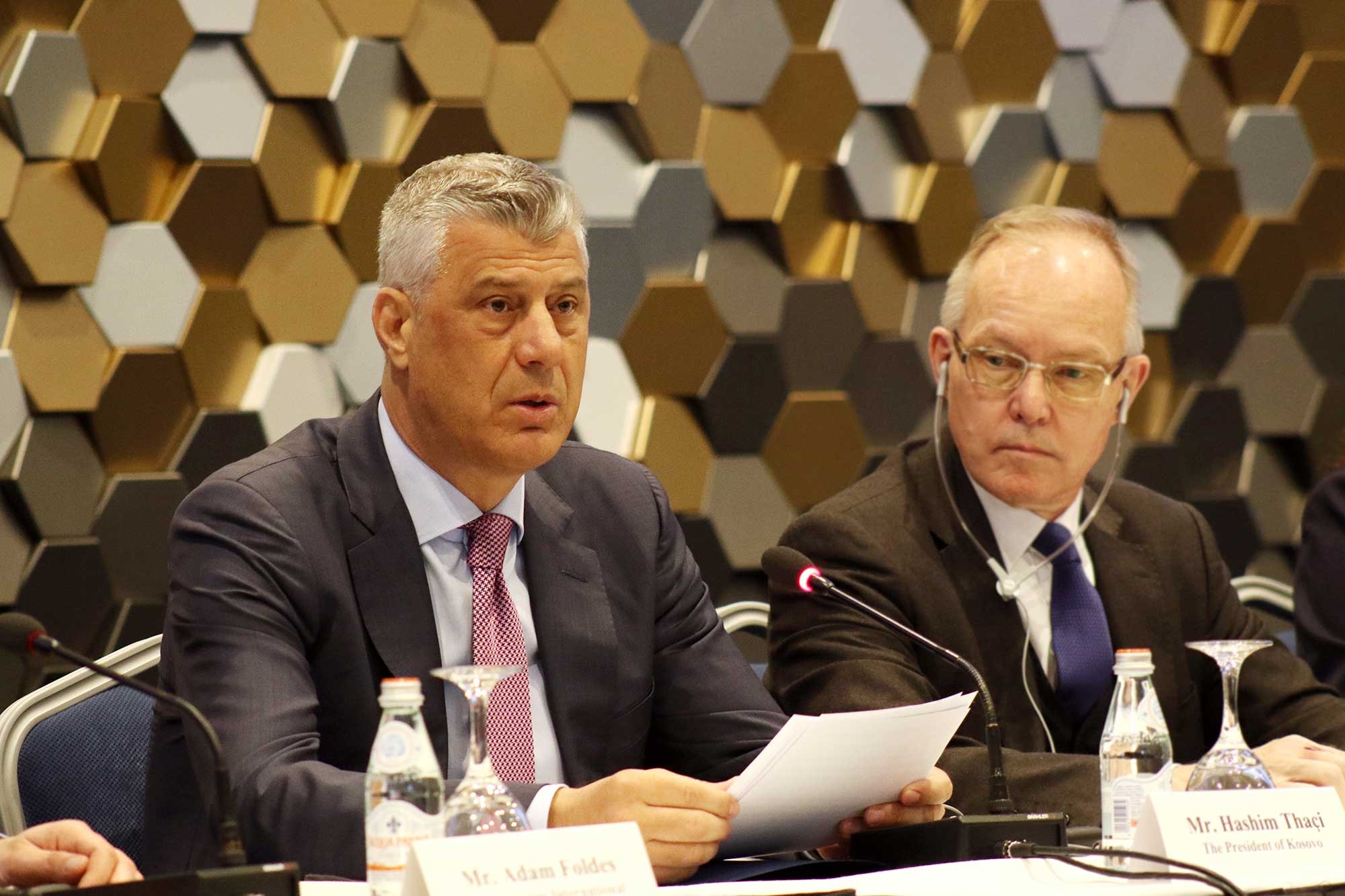 High profile corruption cases in Kosovo remain unpunished. This was said by the head of OSCE in Kosovo, Jan Braathu in a conference dubbed  "Fighting high level corruption".
According to the OSCE ambassador, although Kosovo has made progress in the fight against corruption, punishing corruption cases still remains a challenge.
"I call on law enforcement agencies and the judicial system to give priority to complex cases that relate to large sums of money and assets. These are difficult cases, but they're important for the functioning of institutions. At the end of the day, this has to do with good governance", Mr. Braathu said, underlining that tackling high profile cases requires political will.
President of Kosovo, Hashim Thaci, who also attended this conference, said that fight against corruption must be a top priority for all institutions. He called on the country's institutions to analyze the findings of the US State Department report on the difficulties of the fight against corruption.
Reports issued by international institutions suggest that insufficient transparency, weak institutions and the low engagement of civil society are among the main challenges that Kosovo faces in the fight against corruption. /ibna/