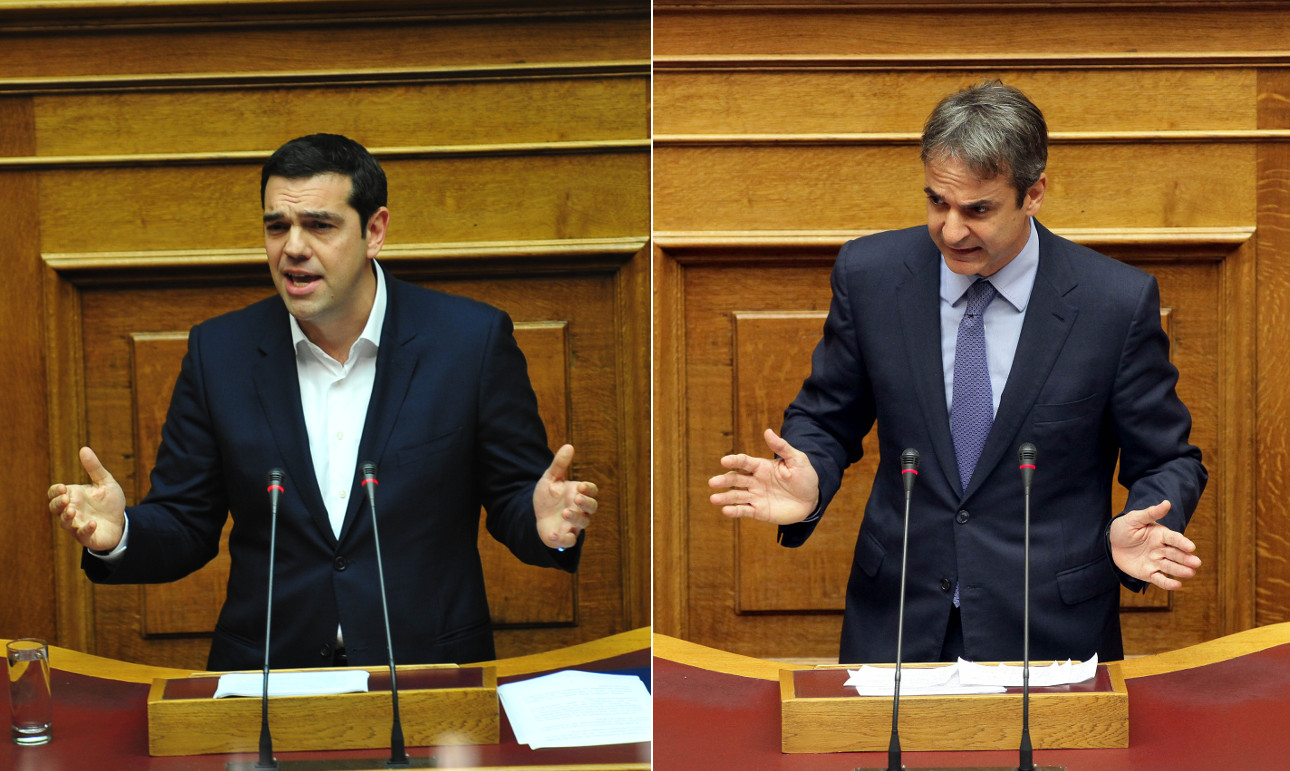 The posting of a record primary surplus of 4.2 percent of gross domestic product – which was officially confirmed
on Monday
– sparked political debate over how much it actually cost the economy.
Main opposition New Democracy questioned the Prime Minister's view that meeting the primary surplus target is a sign that the economy is recovering, on its way to a "clean exit" from the bailout program in August.

A New Democracy announcement asked "if the exit from the bailout is clean, why doesn't the prime minister immediately cancel the new pension cut and income tax-free threshold slashing that he has agreed to for 2019 and 2020?"
Analysts point out that securing primary surpluses of more than twice the target, come at a significant cost for the economy. Specifically, registering a primary surplus well above the target for 1.75 percent, was the result of excessive taxation and cost-cutting, leading to GDP growing just 1.4 percent against a budget target for 2.7 percent.

Meanwhile, the government expressed its satisfaction at the fiscal results announced by the Hellenic Statistical Authority

on Monday

. Prime Minister Alexis Tsipras
insisted that Greece will achieve a clean exit from its bailout program without requesting a precautionary credit line. "But this doesn't mean that we will return to the days of plenty," the PM made clear.

According to Tsipras, the economy and society are standing on their own two feet again and can begin to be more optimistic.

Meanwhile, the Finance Ministry spoke of proof of "the credibility of the fiscal management," adding that "those data show that not only is the target of 3.5 percent feasible for this and the coming years, but there will also be some fiscal space for targeted tax easing and social expenditure in the post-program period."

According to local media reports, some criticism of the government's economic policy was heard by MPs during a SYRIZA parliamentary group meeting

on Monday

. It is suggested that the Prime Minister's talk of a "clean exit" from the bailout era was met with apprehension by numerous SYRIZA deputies. Some MPs, in fact, referred directly to the prospect of a reduction in pensions coming as of

Jan. 1, 2019

, along with a lowering of the annual tax-free income tax ceiling…. / IBNA