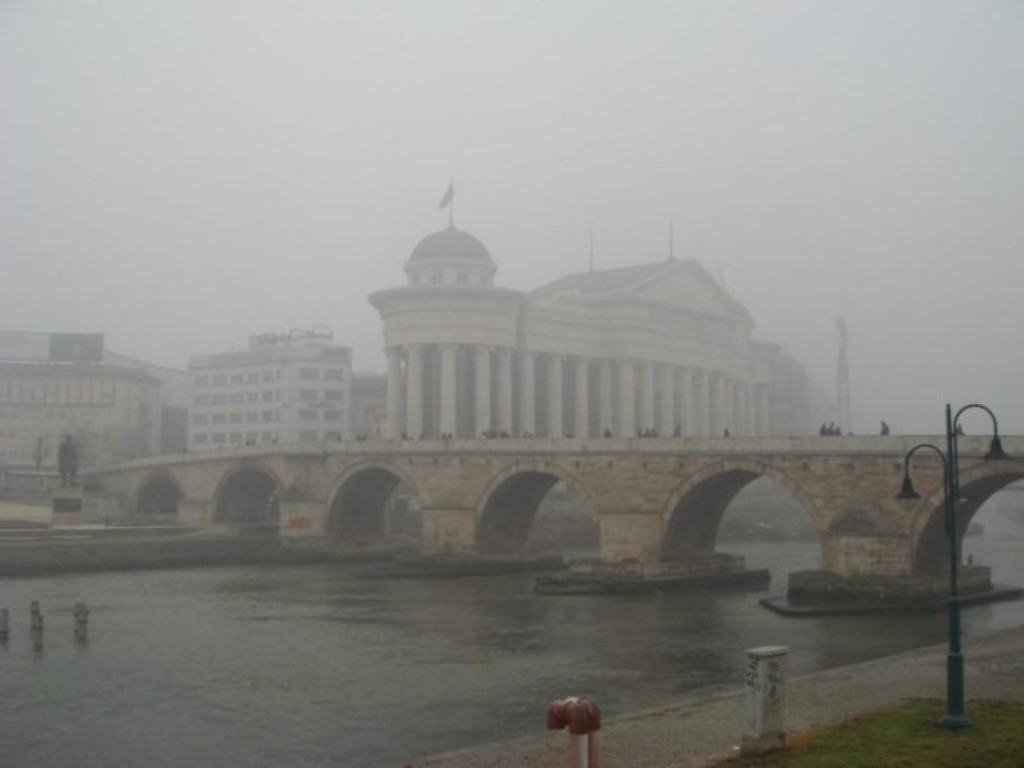 The level of pollution in Skopje surpasses the European Union levels.  This morning, monitoring stations have registered a high level of air pollution. The highest level has been registered in the communes of Karposh, Centar, Lisice, where the level of the presence of PM10 particles was 390, being much higher than the levels accepted by the EU, namely 50.
Meanwhile, Kumanovo, Veles and other cities have also registered high levels of PM10 and PM 2.5 particles.
In social networks, people have launched an incentive to boycott classes in the schools of Skopje, saying that the measurements taken place in the past few weeks have indicated a pollution of the air.
The ministry of Environment and the City of Skopje said that measures are being taken to overcome this situation. /balkaneu.com/