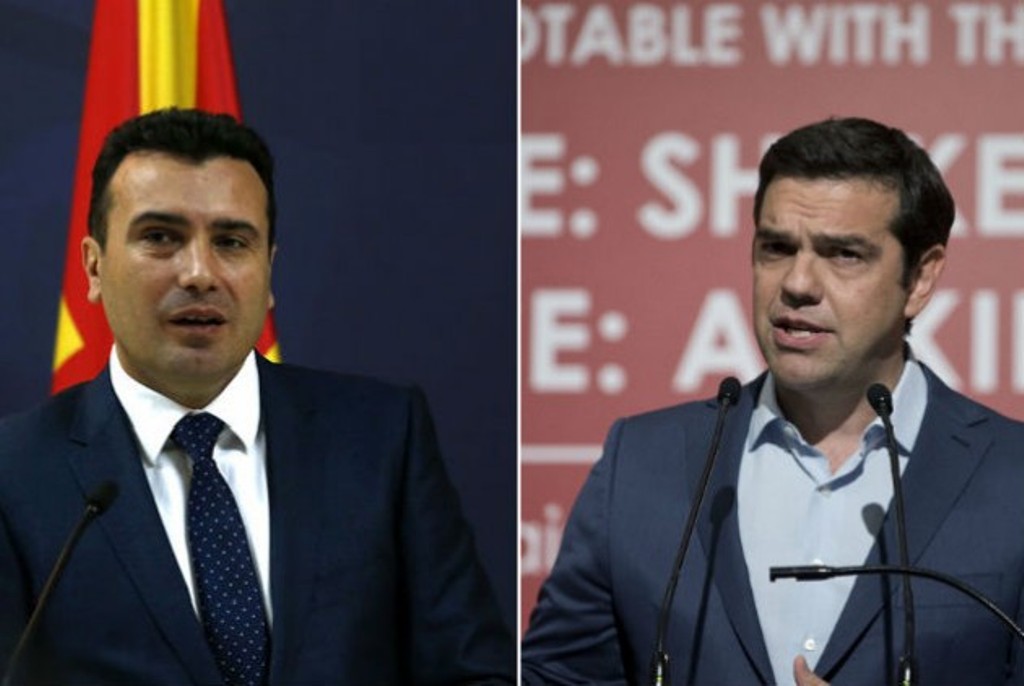 Media and Skopje have reported, quoting sources from the government in Athens, that the Greek Prime Minister, Alexis Tsipras is expected to visit Skopje in April this year. Meanwhile, PM Zaev is expected to return this visit shortly after. The Prime Minister of North Macedonia has confirmed the visits, but without giving any dates.
"It's been confirmed that both sides want to exchange visits. We have not decided anything about the dates, but, as soon as we agree, we will provide further details", Zaev said.
Meanwhile, it's believed that PM Tsipras will be accompanied by a group of entrepreneurs from the sectors of tourism, energy and construction.
Before this visit takers place, Greek deputy Foreign minister, Sia Anagnostopolu will visit Skopje and will hold a meeting with PM Zaev, Foreign minister Nikola Dimitrov and deputy Prime Minister for European Integration, Bujar Osmani.
Analyst for economic affairs and government's advisor, Fatmir Bytyci says that Greece is an important trade partner According to him, since last year, when the two countries engaged in talks about the issue of the name dispute, trade volume between has increased by 20%.
"We expect imports and exports between the two countries to grow", Bytyci says.
Trade volume between the two countries amounts to 600 million euros a year. Greece exports 450 million euros to North Macedonia, while the latter exports 150 million euros to Greece. The Prespa agreement also provides for the growth of cooperation in other areas. /ibna/