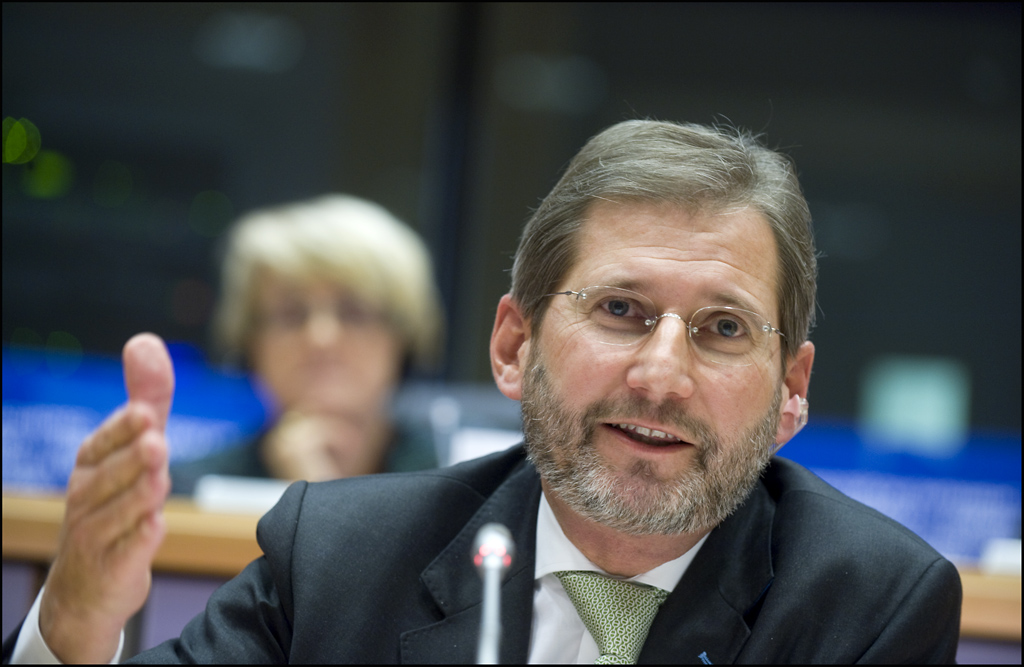 The European Enlargement Commissioner, Johannes Hahn will arrive to Skopje today on an official visit. During this visit, Mr. Hahn will hold meetings with political figures and civic society.
Mr. Hahn will meet PM Zoran Zaev, Parliament Speaker, Talat Xhaferi, leaders of BDI, Ali Ahmeti, VMRO-DPMNE, Nikola Gruevski and Alliance of Albanians, Zijadin Sela.
Mr. Hahn announced his visit to Skopje last week through Twitter, following the meetings that he had in Brussels with deputy Prime Minister for European Affairs, Bujar Osmani and the head of diplomacy, Nikola Dimitrov.
"I believe that that the government will take advantage of this positive momentum and that we will be able to see the more results from the reforms by the end of the year. For this, there's a need of constructive cooperation of all political forces, including the opposition", Hahn said.
But what are the expectations of political experts in Skopje?
University professor of political sciences, Mitko Gaxovski says that Hahn will make an assessment of the work that the government has done so far and call on the opposition for dialogue. "I believe that one of the topics will also include the idea launched by MEP Ivo Vajgl for political parties to meet in Paris. The main objective of this meeting would be for the two main political parties to collaborate on major issues which relate to the European integration reforms", Gaxovski says.
Political analyst, Xhelal Neziri says that Hahn is coming to encourage parties to support reforms and find consensus on the issue of the name dispute with Greece.
"Hahn aims at restoring political dialogue with the aim of finding consensus on key issues in the country, such as reforms relating to the European integration reforms and the solution of the name dispute", Neziri says. /balkaneu.com/