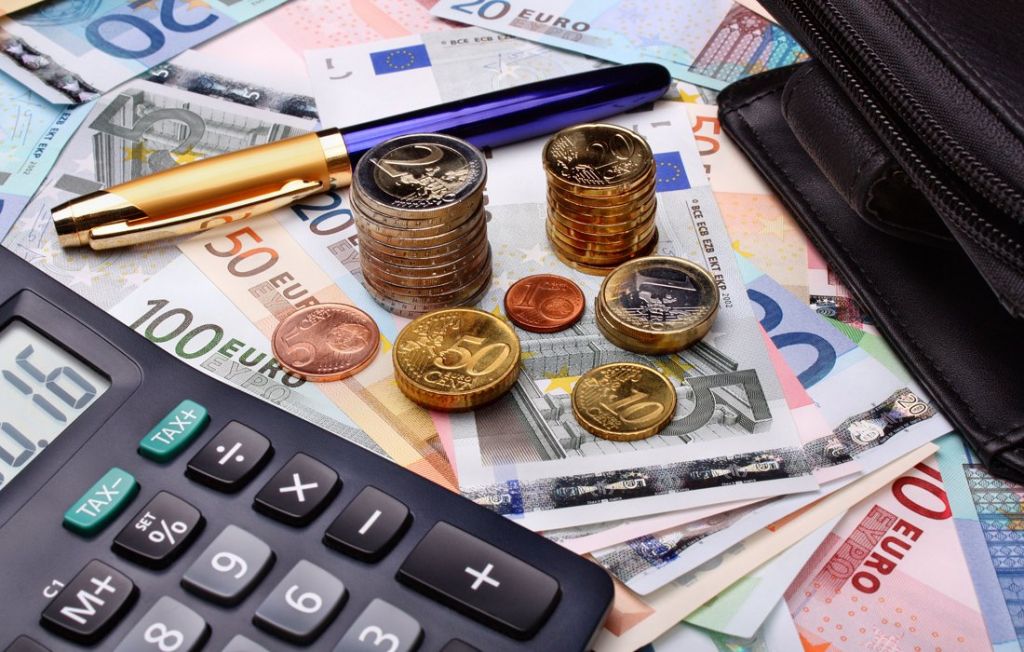 The limit for cash payments is reduced from today's € 500 to € 300 according to the provisions of the tax bill, which are gradually submitted to public consultation; meanwhile, it is provided that employees, retirees, freelancers and rentiers will have to spend 30% of their real income by making electronic transactions, with a penalty of 22% on the difference in the event that the above threshold is not reached.
The final provisions in the conflicting subject of electronic receipts highlight a series of last-minute corrective actions.
In particular, the provisions of the bill include:
Solidarity levy does not count towards the estimation of the actual income.
In the case of expenses related to the payment of personal income tax and ENFIA, loans to financial institutions and rents, which account for more than 60% of real income, the required amount of expenses is limited from thirty percent (30%) to twenty percent (20%).
For the taxpayer whose account has been seized, the expenditure ceiling is limited to five thousand euros (5,000 euros).
Exemptions are provided for taxpayers who have objective difficulties in making electronic payments.
Public consultation
According to the announcement, the Ministry of Finance is presenting on Thursday, November 7, 2019, a public electronic consultation on the draft law entitled "Tax Reform with a Growth Perspective for Future Greece".
In this context, it is requested that each social and economic partner, as well as any interested citizen, participate in the public consultation, submitting their proposals for any improvement on the provisions of the above legislation. The consultation will be open until 15.11.2019, Friday at 08:00 am.
Reductions for businesses
Apart from that, the main tax reliefs include:
-Reduction in the corporate tax rate from today's 28% to 24% for 2019, thus providing a boost for small and large businesses.
-Introduction of a 9% introductory tax rate for natural persons, freelancers, farmers, employees and retirees, from today's 22%. This reduction is expected to benefit not only those with incomes below 10,000 euros but all taxpayers, as their income is taxed on a gradual basis. In addition, the coefficients for higher incomes are reduced by one percentage point.
-Introduction of a low tax rate of 10% for agricultural cooperative schemes.
-Reduction of the advance payment of income tax to 95% for legal persons (for 2018).
In addition, income tax reductions are adjusted to keep the tax-free threshold, reduced VAT rates are applied to support vulnerable groups (infant protection) as well as for social protection, and equality is restored in the cases of identified inequalities at the expense of vulnerable groups, which means:
-Increase in the tax-free threshold by 1,000 euros for each protected child, no matter how many.
– Exemption from the solidarity levy for all persons with disabilities whose disability rate is over 80% regardless of the type of disability.
– Reduction of VAT on baby products from today's 24% to the reduced rate of 13%.
-Reduction of VAT on motorcycle helmets and child seats from today's 24% to the reduced rate of 13%.
Investments and VAT on real estate
With a view to attracting investments, the legislation framework around residence for tax purposes becomes clearer and simpler, while an alternative way for taxing foreign-origin income is introduced, by paying an annual flat tax in the cases of investments higher than 500,000 euros.
Moreover, tax rate on dividends is reduced from 10% to 5% and legal persons who are tax residents of Greece are excluded under conditions from the shareholding sale capital gains tax.
Furthermore:
-No VAT is levied on buildings licensed from 1-1-2006, while from now on the same applies for the capital gains tax on the transfer of real estate.
-Incentives are introduced for construction work to take place related to the energy, functional and aesthetic upgrading of buildings, with a 40% tax deduction for the costs of the related work. /ibna