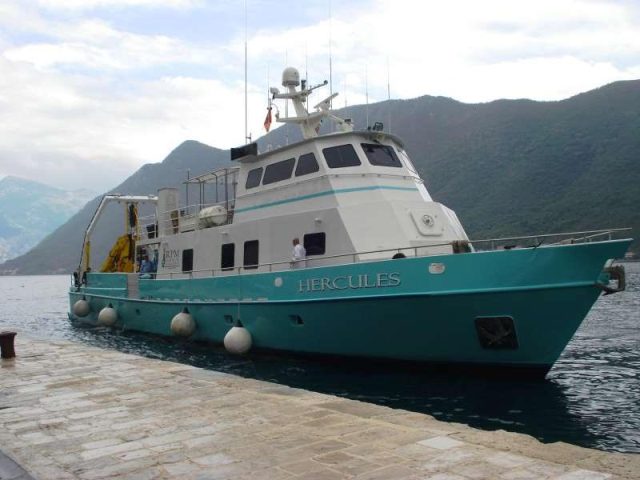 Tirana, 13 October 2015/Independent Balkan News Agency
The US ship "Hercules" arrives in the Albanian coasts for a special mission which aims at carrying out underwater research. This research follows the earlier discovery of a ship dating back hundreds of years ago.
"Hercules" belongs to the RPM Nautical Trust and in cooperation with Albanian specialists of environment, archaeology and history, it will obtain scientific data on the Albanian seacoast ecosystem and underwater archaeology.
Albanian experts say that the expedition will help in studying Albanian coasts and will reveal their importance for the history and ecotourism of the country.
A few months ago, the Albanian-American expedition of underwater archaeological researches managed to discover through the Hercule's robot, the relics of a medieval ship which had sunk in the coasts of Himara.
So far, that is the only ship discovered so far in Albania, belonging to the period between the 16th and 17th century and its discovery enables new data on the medieval history of these coasts.
The ship was part of a military fleet, as five cannons were discovered in it. Experts claim that the ship has been well armed and was a large one for the time.
It is believed that the ship belongs to the Venician fleet, the Ottoman fleet, but the Spanish fleet is not ruled out.
Written evidence speak of the punishing expeditions carried out by the Ottoman fleet in the coasts of Himara, but also of several naval important historical battles taken place near these coasts. /ibna/