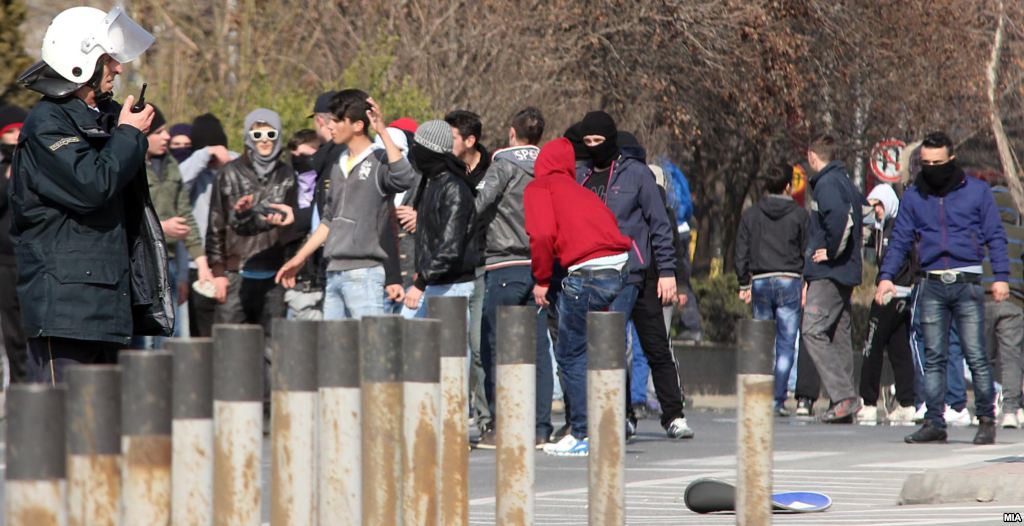 Skopje, May 21, 2013
Helsinki Committee for Human Rights has raised the alarm for the growing hatred in FYROM.
A report published by this committee points out that the ethnic hatred is growing everyday, while different incidents and crimes are ethnically and religiously motivated. According to the Helsinki Committee, in the past 3 months alone, FYROM has registered 35 incidents of this nature and the Ministry of Interior is yet to discover the perpetrators.
These troublesome conclusions were announced in the framework of the joint project of the Helsinki Committee and OSCE mission in FYROM, which aims to strengthen the capacities of institutions and the civil sector against acts of hatred.
"The language of hatred is constantly growing in FYROM and has started to generate crimes in which we have been witnesses", states the report of the Helsinki Committee.
The report criticizes police, courts and prosecution, due to their failure in capturing and convicting the perpetrators of these hatred motivated offenses.
The last ethnic incident took place 3 days ago, when Macedonian hooligans attacked two Albanian young people. Police have not yet discovered the authors of this violent attack. /ibna/