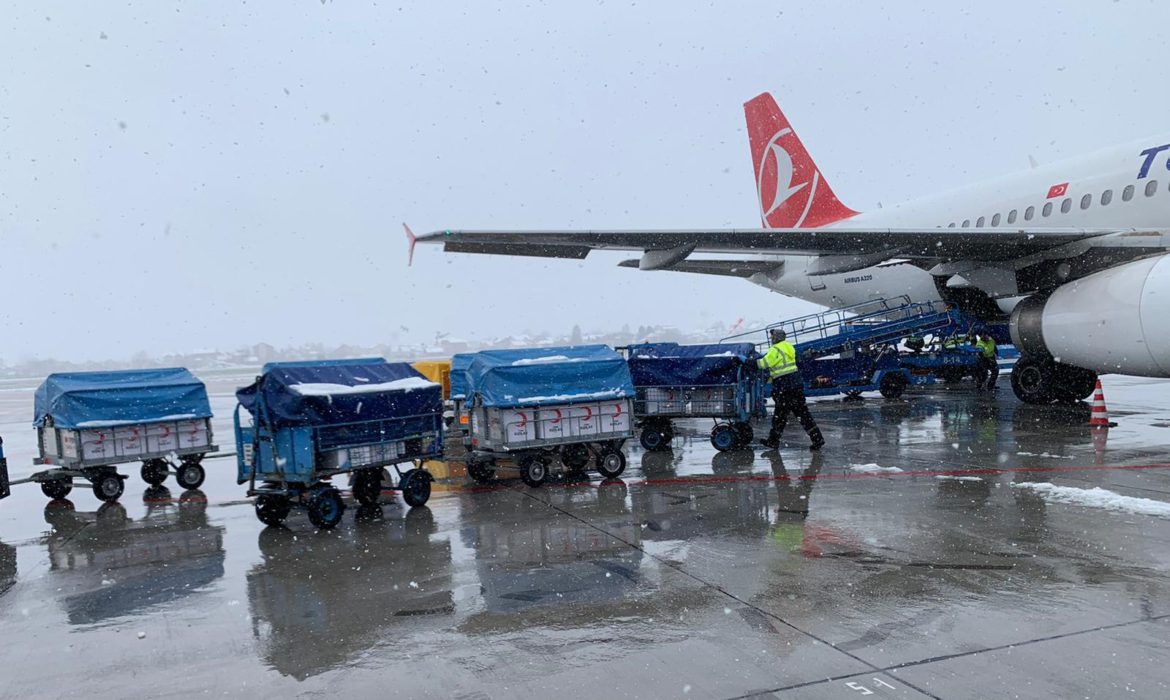 Turkish Ambassador to Bosnia and Herzegovina Haldun Koç said that at a time when the world is fighting the coronavirus pandemic, cooperation, solidarity and mutual support are the only ways to succeed.
"The result of these efforts will be a joint and absolute success for all of us", Koç said on the occasion of the aid Turkey has sent to Bosnia and Herzegovina to help in the fight against coronavirus.
Ambassador Koç pointed out that in this spirit, Turkey has provided aid in the form of medical supplies, as a reflection of the solidarity with Bosnia and Herzegovina during difficult times.
"In these difficult days, we must continue to work in a spirit of unity and solidarity and within the common human values that hold us together, and we must follow all precautions that are taken", said the Turkish Ambassador, according to a statement of the Turkish Embassy in BiH.
He also noted that they admire the way citizens of Bosnia and Herzegovina are respecting the measures taken.
"We are convinced that together, in a spirit of solidarity, we will overcome this extremely difficult process that humankind is facing", said the Turkish Ambassador to Bosnia and Herzegovina.
An urgent help to BiH will also come from the European Union, which will provide 28 million euro for BiH's healthcare sector and 40 million euro as support to the country's economy. Chairman of BiH Presidency Šefik Džaferović, who spoke with EU Commissioner Oliver Varhelyi, said that in the times of the coronavirus pandemics BiH is in need of medical equipment, primarily ventilators, testers and protective gear.
"We will inform the European Commission that we accept their aid", Džaferović told BHRT.
According to the Presidency Chairman, the citizens are acting responsibly in this current state of crisis.
"I call on the citizens of Bosnia and Herzegovina abroad not to travel to Bosnia and Herzegovina except in case of high urgency, to stay where they are and to overcome together the difficult moment, because otherwise, they would put in jeopardy both our citizens and themselves", said Džaferović, urging all citizens to obey the measures introduced to tackle the coronavirus threat./ibna