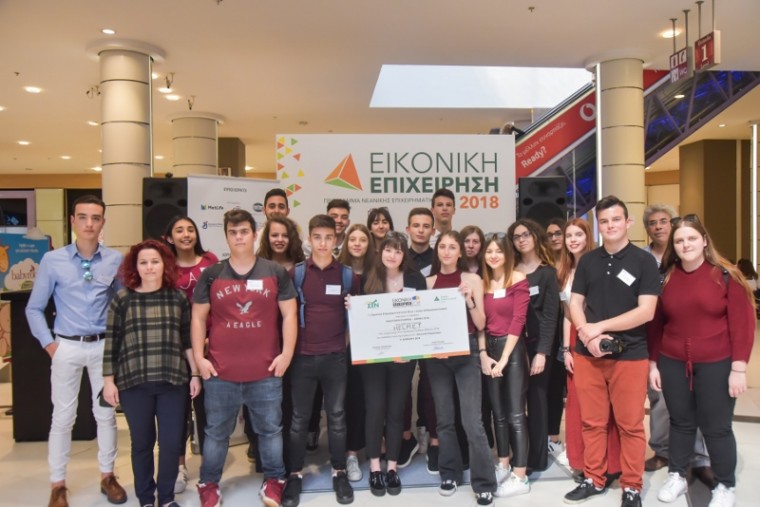 Twenty highschool students – "businessmen" studying at the Bougas Private School in Kalamata (southern Greece) will travel to Belgrade, Serbia, on July 16-19 in order to participate in "Company of the Year 2018" of the Junior Achievement Europe Competition. The event refers to student "entrepreneurs" only.
The founders of the "Helm.e.t." Student Virtual Business Company received the first prize at the Panhellenic Junior Achievement Greece Competition which was given to them by President Prokopis Pavlopoulos and are now aiming at a European award too.
"Helm.e.t." has created the "smart helmet" that reminds the motorcyclist to drive safely. With the "Νοctua Kit", the system developed by the students, the motorcyclist cannot start the engine before wearing his helmet. It works with sensors and transmitters that are also attached to the helmet and the engine. Students have impressed with their intelligent and socially sensitive idea to create the "smart helmet" and dramatically reduce the fatal accidents with young victims in Greece and around the world.
After their victory at the Pan-Hellenic Competition, "Helm.e.t." members have successfully presented  their idea to the Committee on Road Safety of the Greek Parliament, the Hellenic Association of Insurance Companies (EUAE) and the EU Transport Commissioner, Violeta Bulc. Mrs. Bulc warmly congratulated the children and gave them valuable advice to make their idea come true. The "smart helmet" is a global innovation at an initial cost of 300 euros and is intended to be subsidised by insurance companies and states so that it reaches the hands of motorcyclists almost free of charge.
The Greek students will compete in Belgrade along with 38 other European teams member-states of the Junior Achievement Europe. Each team is represented by 5 "student managers" of the "student enterprise" who are holding an official presentation to and are interviewed by the 10 judges who are senior business executives…. / IBNA