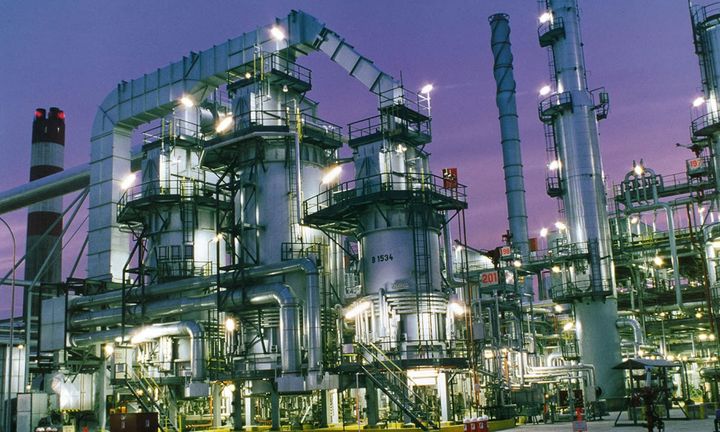 A new record of profitability and production will be announced next Thursday by the Greek Petroleum Group (ELPE) for 2017, while at a historical high, more than EUR 800 million, will be recorded the comparable profits before taxes, interest and depreciation. At the same time, in the period 2016 – 2017 the share of ELPE has gone up more than two times that of the mean of the European refineries.
These figures are stated by the Group's chairman, Efstathios Tsotsoros, in an interview with AMNA, while stressing that the five-year plan 2018-2022 foresees maintaining profitability at particularly high levels, regardless of the possibility of a decrease in refining margins.
Tsotsoros also warns of the risk of small fueling companies, distributors and service stations going bankrupt due to unfair competition caused by trafficking and smuggling. "By the end of the year, the nightmare of bankruptcy is lurking for some petroleum trading companies that are already in jeopardy", he points out.
According to the chairman of ELPE, there is a very likely scenario that part of the 35.5% of Hellenic Republic's controlled shares will be utilised and adds that "the characteristics of the investors and their degree of involvement in the shareholding will be determined by the final selection of the Hellenic Republic Asset Development Fund (HRADF) and of the rest of the ELPE shareholders, for the corporate governance framework in the new shareholder structure".
He points out that for DESFA, the group expects a "much greater" price than the EUR 400 million (achieved in the previous tender) to decide on the sale.
For the sale of PPC's lignite plants, he points out "serious problems that eliminate the possibility of participating in a tender exclusively for lignite units".
He stresses that the clean exit of the country from the Memorandum will further strengthen Hellenic Petroleum, as it will ensure access to cheaper money and easier penetration into markets and new suppliers.
He also says that the successful conclusion of the negotiations with fYROMacedonia will facilitate the reopening of the Thessaloniki-Skopje pipeline and the upgrade of fYROMacedonia into a regional energy hub"./IBNA