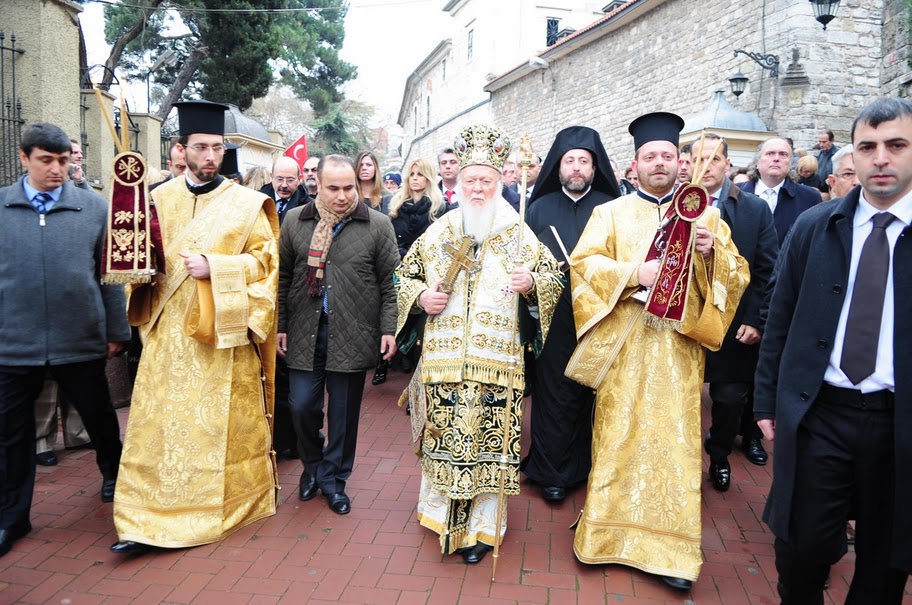 By Nikolaos Magginas
The Hellenic Broadcasting Corporation's (ERT) "omission" to broadcast live in Greece the Christmas Liturgy from the Greek Orthodox Patriarchate in Istanbul raised eyebrows. The same reaction, I am sure, was recorded today as well, on the day of the Epiphany, with the Patriarchal Divine Liturgy nowhere to be found on the channels of the Greek state-owned broadcaster. One incident of indifference after another…
This is an attempt to eliminate with under-the-table practices the Patriarchal presence in the Greek territory. This fact is impressive, given that it is happening in the New Democracy era, in contrast to the customs that prevailed in previous years.
In the end, ERT was generous enough to make the "sacrifice-favor" to broadcast through the satellite channel "ERT WORLD" the Divine Liturgy, as a "smokescreen" following its two-time refusal.
It is my conviction that anti-patriarchal networks are artificially achieving their goals, while a large proportion of viewers in Greece expect to watch these broadcasts.
It is noteworthy, however, that AP ("Associated Press" International Agency) today broadcasted live both the Patriarchal and Synodical Divine Liturgy in Fanari as well as the subsequent Ceremony of the Blessing of Waters in the Golden Horn (Haliç). /ibna