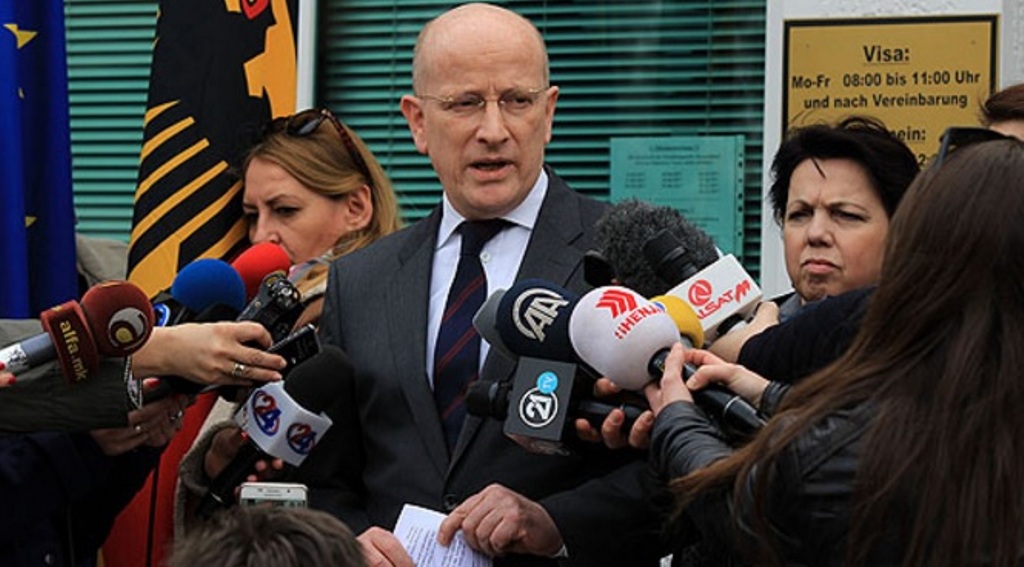 The special envoy of the German Foreign Ministry for Southeast Europe and Turkey, Christian Hellbach, declared after a meeting held with leaders of Albanian political parties that he doesn't see anything which may be a cause for concern in the joint Albanian platform. Hellbach also said that Ivanov must offer the mandate to the parliamentary majority, in order to give way to the creation of the new government.
"We are convinced that Ivanov must allow the parliamentary majority to form a new government. Is is important for the Special Prosecution to continue its work in cooperation with other institutions. Political parties must be careful and not use the language of hate", the German diplomat said.
Meanwhile, after the meeting, the leader of BDI (Democratic Union for Integration), Ali Ahmeti declared that rumors that BDI will withdraw from the platform are mere speculations.
Meanwhile, the German official also met with Foreign Minister Nikola Popovski.
"The Union's internal challenges, the crisis with the refugees and threats from extremists are a very good indicator as to how much we're connected to the EU", Popovski said. /balkaneu.com/