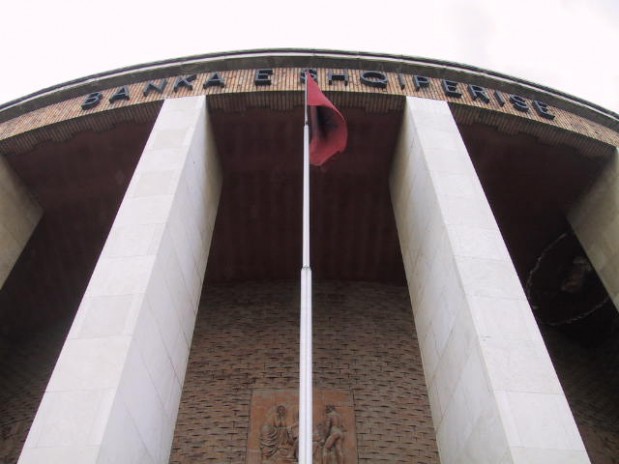 IBNA Special Report
Tirana, August 6, 2014/Independent Balkan News Agency
The theft of the "century" which was discovered at the end of July at the Bank of Albania, has led to more inquiries. For his involvement in this story, General Attorney's office has issued an arrest warrant for the former head of the State Treasury in Linza, Dorian Collaku, 34 years of age, on the charge of "Theft through abuse of duty" and "Abuse of duty".
Collaku is undergoing investigations in relation to the scandal of the theft at the Bank of Albania, where 713 million ALL went missing. Following his arrest warrant, Collaku turned himself in to the police, declaring that after he heard that he was wanted, he left his holidays and came back.
Former head of Treasury is being questioned by police of Tirana in relation to all the information that he may have.
The theft of the big amount was discovered when a committee appointed by the Bank of Albania was going to make an inventory of the money taken out of circulation and what was going to be introduced into circulation.
Authorities arrested two employees of the Bank of Albania, Ardian Bitraj and Mimoza Bruzia accused of the theft.
Bitraj has tried for two days in a row to delay the inventory of the money, but at the end, he has turned himself in admitting that he used to take 5 thousand ALL bank notes and he used to replace them with books.
Authorities started to investigate at the moment when Ardian Bitraj has confessed in front of the committee appointed by the Bank for the inspection of the money in stock, that along with his colleague, Mimoza Burzia, they have taken significant amounts of money from the sector he worked for.
In collaboration with Bruzia, Bitraj used to take out of the stock significant amounts of money which was being prepared to be introduced into circulation and others which was going to be destroyed. Bitraj said that he has spent the money that he took in the casino and he even claims that he owes a casino an amount of 50 million ALL.
It's been several days that civil society protests in front of the Bank of Albania, demanding the departure of governor Ardian Fullani.
Government reacts for the first time
During today's meeting, the government has discussed on the theft taken place at the Bank of Albania and has issued its first official reaction since this event took place.
The Council of Ministers says that the government considers this serious criminal act as a great challenge for the justice system, starting from prosecution which must conduct a wide investigation in order to identify every person involved in this act.
The government also says that this act is also a great challenge for the authority and safety at the Bank of Albania, which within the framework of its independence, must review the rules that guide its internal functioning in order for this not to be produced in the future.
This act is considered to be a big challenge for other decision making institutions such as parliament and government, in order to analyze and conclude in cooperation with international financial institutions, over the needs and measures to be taken to guarantee,  by fully complying with the independence of the Bank of Albania, a solid system of control and transparency of the activity of this institution which is key for the functioning of the Albanian state. /ibna/