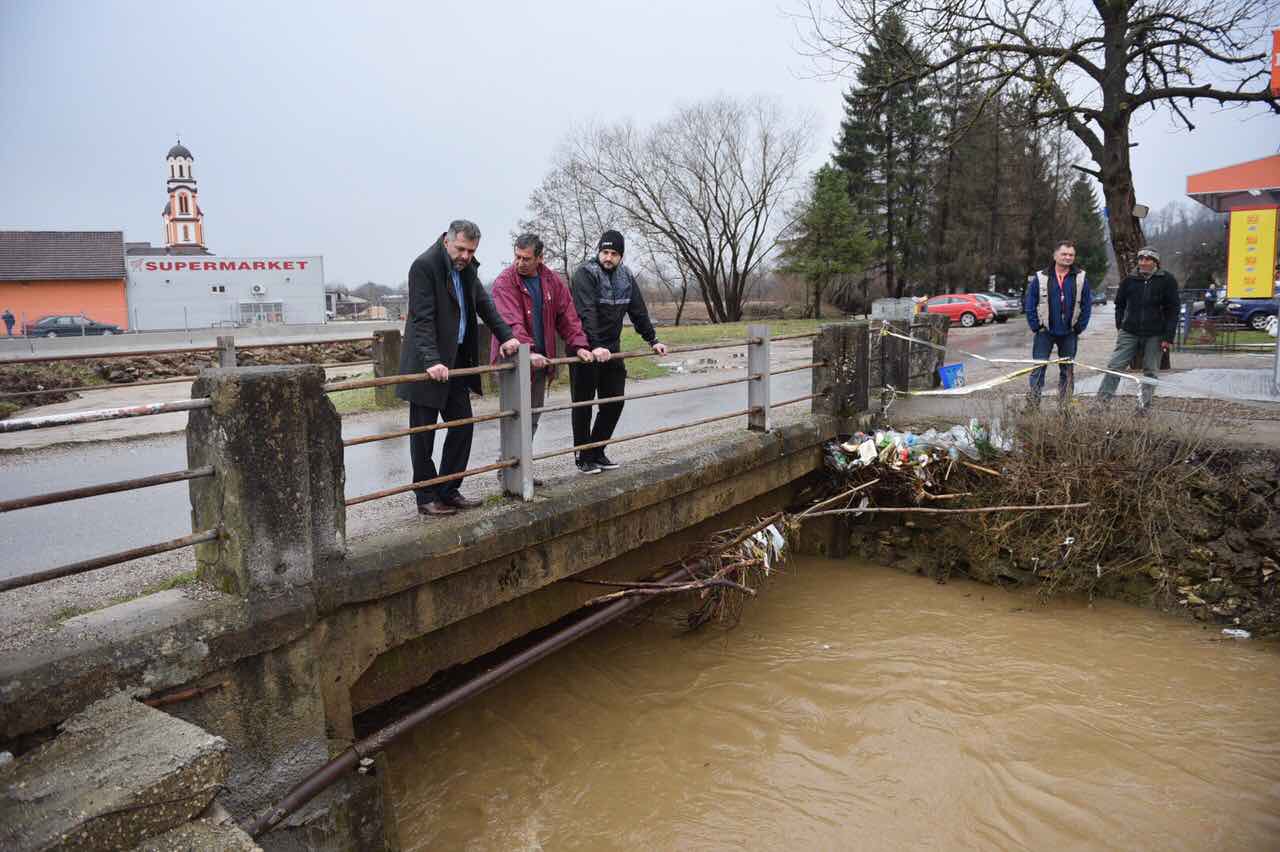 A three-day rain in northern part of BiH caused a lot of problems to citizens, including breaks in traffic on several roads, and sleepless nights with the fear of floods.
The situation was reminescent of May 2014, when floods stroke the region. A second flood hit northern BiH in August of the same year. Several people died in the floods and some of them are some bodies were never found. RS Government decided to establish the "Solidarity Fund" to help citizens who suffered damage to return in normal life. The fund was active until summer 2016.
The heavy rainfall begun on Monday and on Wednesday it was still raining. The biggest problems were noticed on Tuesday afternoon when the level of most rivers in Banja Luka region was raising over the border marked as "flood danger zone". Water entered the houses and yards of households near rivers, with the inhabitants of these residences in Banja Luka, Prnjavor and Teslic faced with the difficult task to prevent the water from flooding more than cellars. It is also known that small creeks during heavy rains became trong rivers and citizens near them were warned that problems with floods are possible. Banja Luka Mayor, Igor Radojicic, visited on Wednesday morning the Dragocaj settlement, where the local creek during night raised to the dangerous level.
"The situation is still under control but we must follow the water levels in the city area. According to the latest measurements, the level of Vrbas river have recided but are still is high. Here, in Dragocaj, the biggest problem is the watercourse near the bridge", Radojicic said.
He added that city institutions received information about problems with landslides in several settlements. Radojicic stressed that there is no reason to panic, because city institutions are doing everything possible to protect people and their property.
Level of river Bosna is also over the line and area around it is endangered. Problems were recorded in municipalities Doboj, Gracanica, Doboj Istok and, if rain continue for several hours, water will reach nearest houses For now, the already seeded fields are under water and owners will have to do that job again.
Civil Protection Service in Modrica municipality begun on Wednesday morning a rescue operation for two shepherds and about 700 sheep stocked in the middle of river. One of them said that the water, on Tuesday night, surrounded the place where they set the camp. In this municipality about ten households are flooded but the situation is still under control.
The good news however is that, according to the weather forecast, the rain will stop by Wednesday night and that rivers will be back on their normal levels. Still, citizens who remember the 2014 floods are afraid that the governments didn't do enough to prevent similar events in the future. Last night shows that they may have good reasons to fear./IBNA
Photo: Banja Luka Mayor, Igor Radojicic, on the bidge in Dragocaj, A. Cavic/Banja Luka Coty Government