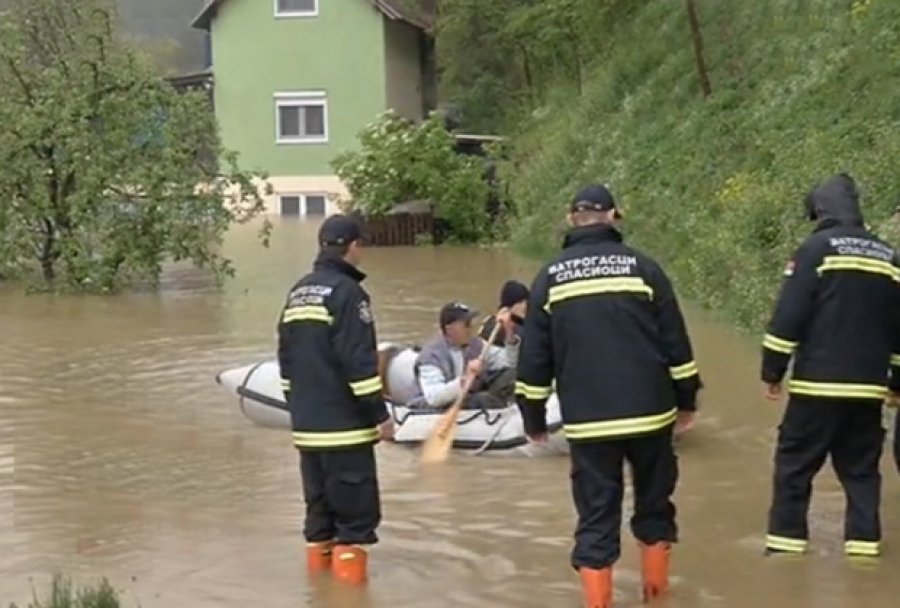 The rain that fell over the previous 24 hours on Tuesday caused flooding in western and southern areas of Serbia.
A state of emergency has been declared in one part of the Sjenica municipality after the Vapa River flooded a dozen households.
50 liters of rain per square meter fell in Sjenica overnight, and the precipitation continued today.
Three rivers burst their banks in some areas of the Kursumlija municipality, where rain has been falling for 15 hours.
In Tutin, people and animals were this morning evacuated from the lower parts of the town flooded by the Vidrenjak River.
Mayor Semsudin Kucevic described the situation as "serious, but under control," as the water has began to recede.
According to reports, the last time Tutin experienced this type of flooding was in 1972.
Several small rivers also burst their banks in the area of the town of Vranje, but have not flooded any homes. However, the city authorities are on standby as more rainfall has been forecast for this town during the day on Tuesday.
MUP Emergency Situations Sector chief Predrag Maric said on Tuesday that 12 persons have been evacuated from Tutin, and that the situation there is now "under control."
Maric also said that Novi Pazar, Sjenica, and Tutin experienced the heaviest rainfall.
Torrential watercourses are sporadically causing problems in Prokuplje, Kursumlija, and Leskovac, he added, noting that the Sector's teams are in the field, helping citizens pump water out.
Maric said that municipal and city emergency situations HQs were informed on Sunday to be on standby.
Maric also noted that more rain is expected during the afternoon and night./IBNA
Source: B92