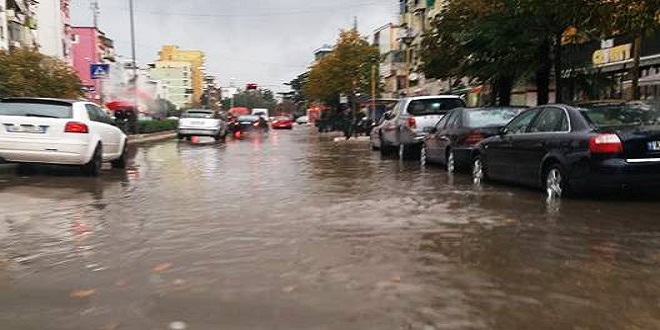 Tirana, 23 November 2015/Independent Balkan News Agency
The heavy rain fall on Sunday has caused a difficult situation in many areas of the country. A person lost his life in Diber, while he was cleaning a water ditch in a local power plant.
There have been floods, power cuts, damages in bridges, etc. The Minister of Interior, Saimir Tahiri convened emergency staffs for every prefecture, in order for them to take measures in coping with the situation.
In Tirana, there have been several areas affected by the floods. Police have intervened by evacuating several families. There have been problems in the highway linking Tirana to Durres, where the presence of water has made circulation more difficult.
Sources from the power supply company say that special teams are working hard to repair the problems within a short period of time. /ibna/