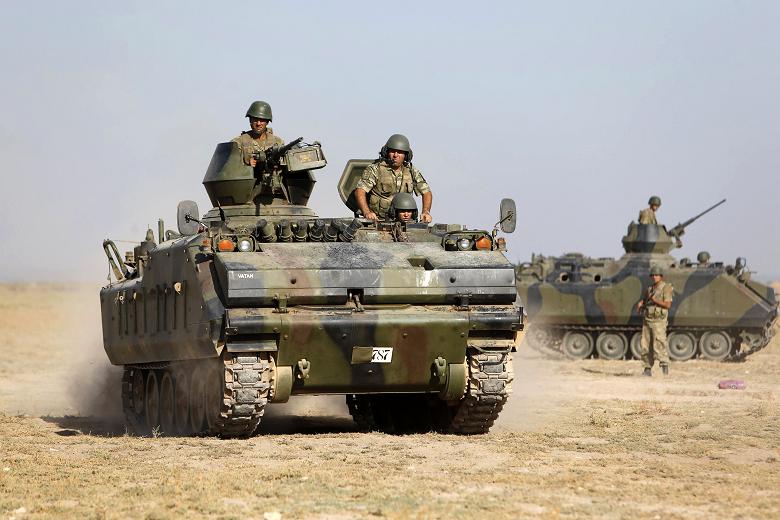 Review by Christos T. Panagopoulos
The border town of Tel Abyad, near Turkey, has become for the last hours the new epicentre of clashes between Islamist rebel forces and Kurdish fighters, according to daily Hürriyet.
People's Defense Units (YPG), the militant wing of the Democratic Union Party (PYD), and al-Qaeda linked al-Nusra Front have been engaged in a fight for almost a week in the Syrian town of Ras al-Ayn, near the Turkish border town of Ceylanpınar.
Meanwhile, the Turkish Armed Forces (TSK) said on July 21st in a written statement that they had shot back after Syria opened fire on an armored-vehicle on the Turkish side. Syria opened fire on the Turkish armored-vehicle 10 to 15 times according to the statement published on the TSK's official website. The vehicle "retaliated by shooting back within the frame of engagement rules", the TSK said in the statement.
Turkey had returned fire into Syrian territory first on June 17, after shots fired from the Syrian side killed one Turkish citizen and seriously wounded another. Second Army Commander Galip Mendi, meanwhile, headed to the southeastern provice of Hatay on July 20th, where he inspected Turkey's border with Syria in the province.
Source: Hürriyet