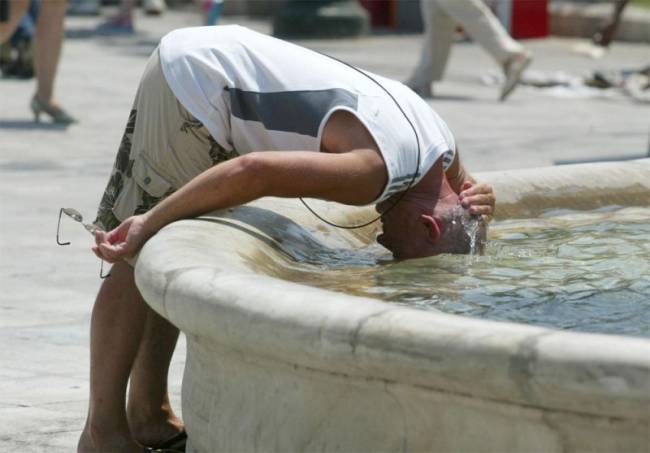 By Natasa Radic – Zagreb
Last week the entire Croatia experienced this year's first heat wave. After cool, rainy and chilly May and early June, many have already started thinking that summer will never come. Heat wave appeared suddenly, and the temperatures in Dalmatia have reached 35 degrees, while in eastern Slavonia grew to 36 Celsius.
Although heat waves are common during the summer, each year it takes several lives. The year's first heat wave in Croatia took its first victim – 72-year-old Slovenian, who died of heart failure near the city of Nin, where he was swimming. Due to the high temperatures patients with chronic illnesses had experienced difficulties and ambulance have had their vehicles full last week.
Department of Emergency Medicine of the City of Zagreb had over the last few extremely hot days 25 percent more interventions than during normal temperature days, and most interventions were because of the dizziness and feeling of weakness.
Medical doctors of emergency assistance in some cities have called all chronic patients, especially cardiac patients and patients with pulmonary problems, not to leave their apartments in not necessary. Doctors have warned the public to consume more fruits and drink plenty of water, and avoid oily and heavy food. It is also recommended to avoid alcohol and carbonated beverages.
The Ministry of Health has called on all citizens, especially the elderly and chronic patients to abide on their doctos' advices in order to protect their health and avoid problems.
The Ministry recommends  avoiding going out in the hottest part of the day from 10 to 17, wearing light and bright clothes made of natural materials, and when leaving the appartment putting on a wide-brimmed hat or cap and sunglasses.
The Ministry of Health reminded that the kids and pets can not be left in parked cars on high temperatures and that the people should avoid strenuous physical activity, and that they should drink plenty of water regularly, and avoid alcohol and drinks with too much caffeine and sugar.