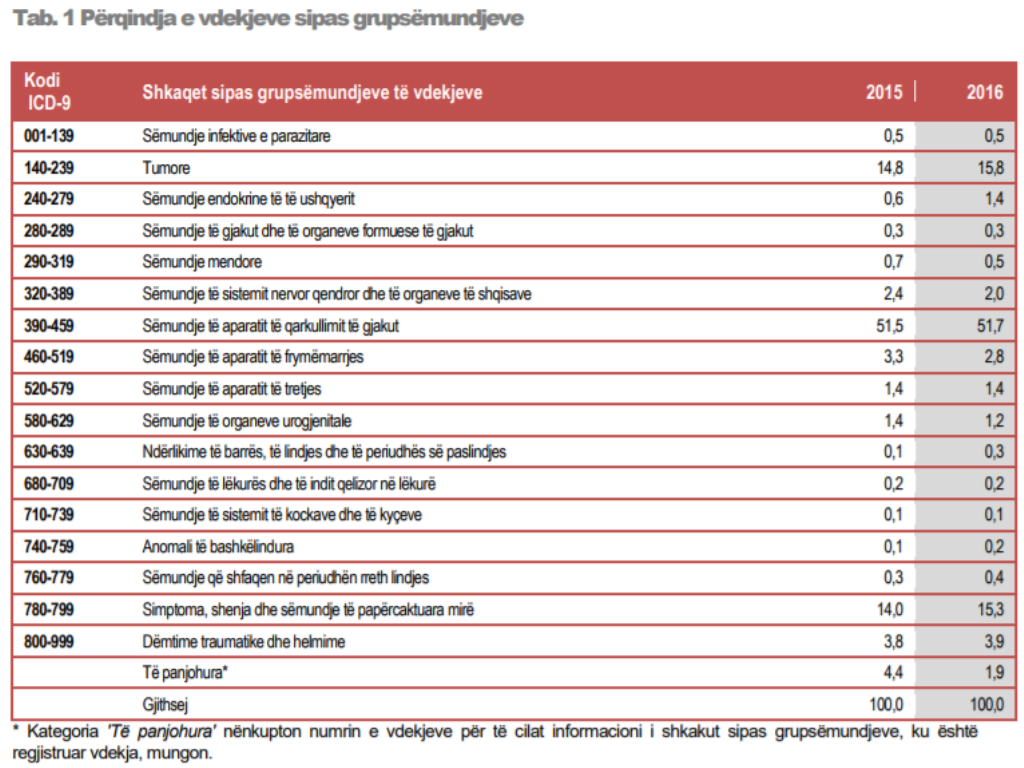 Heart diseases and tumors of different types are the two main causes for a significant number of deaths in Albania. This has been confirmed by official figures on death rates. According to these figures, last year, the number of deaths was 21.3888 with an average rate of 74.3 per 10.000 residents, with 52.8% of them men and 47.2% women.
Meanwhile, 87.4% of the total of deaths come in a natural way, 2.1% are caused by road accidents and 1.1% are caused by suicides.
As far as deaths caused by illnesses are concerned, experts say that last year, there's been a 4.2% growth of deaths caused by heart diseases, occupying 52% of the total.
This is followed by deaths caused by tumors, which are registering a frightening growth in Albania, accounting for 16% of the total, registering an increase of 2%.
Among them, lung tumors account for the largest number of deaths with 20.4% of the total.
Meanwhile, as far as geographical distribution of the "death map" is concerned, the southern district of Gjirokastra is first with 121 deaths per 10.000 residents. The lowest rate has been registered in the district of Tirana with 60 deaths per 10.000 residents. /balkaneu.com/