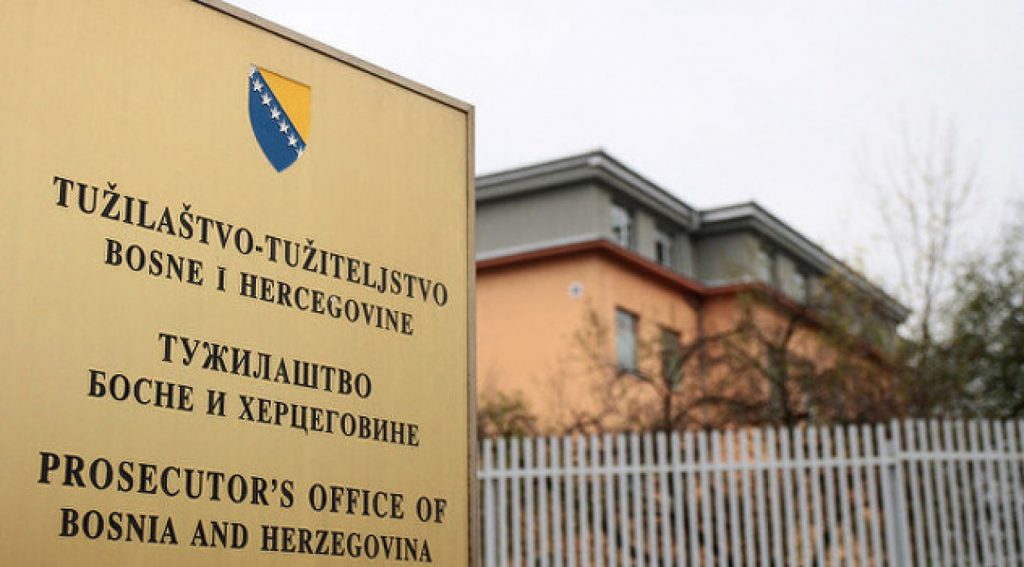 BiH Prosecutor's Office continues with the hearings in the case of RS referendum, which is, according to the BiH Constitutional Court, illegal and invalid.
Several members of Referendum Commission already gave a statements in Prosecutor's Office in Sarajevo, but a new call for a hearing still waits for RS president Milorad Dodik, who is considered as the main suspect in the case were the Constitutional Court decision was ignored. A call was sent but Dodik said that he will never go to the Office in Sarajevo to give the statement, because of safety reasons. He stated that he is ready to accept the invitation for hearing in East Sarajevo, on RS territory.
In the meantime, members of Commission are invited and finished their statements in the Sarajevo Office. Davor Sesic, MP in RS National Assembly and member of Commission, said that he was heard in the status of witness.
"As I see this case, members of RSNA are witnesses in this case and members of Commission out of RSNA are suspects. I believe that this is a political process, and I think we should deal with substantive issues, such as corruption and crime", Sesic said after the hearing.
His opinion is that this case will not go further than the hearing. Nedeljko Glamočak, after the hearing, said he was questioned as a witness as well. Asked to say how he thinks this process is going to end, Glamočak said that, with time the case will fall into oblivion.
"I think it's absurd because it is not possible to prohibit people's democratic right to vote on a the referendum", Glamocak emphasized.
Another witness in the "referendum case", Zdenka Gojkovic, a member of the entity Commission, gave a statement on the Commission's activities before and during referendum which was held at September 25.
Gojkovic said to the media that the Prosecutor's Office had not told her what their further steps would be and added that the questioning went well and was conducted in a professional manner.  Being a doctor by vocation, she refused to comment on the legal aspects of the referendum.
"It is every citizen's democratic right to vote in a referendum", Gojkovic briefly stated.
An summons for a hearing may be soon be sent to Dodik and the public is waiting to see what he will do. If he ignore the invitation the prosecutor could issue a warrant for his arrest, but it would be the worst possible move in this case. Dodik's party, SNSD, just won the local elections with one of the best results in history and it can be expected that a large number of supporters would react on his arrest with violence against state institutions. As it seems at this moment, the ball is on the Prosecution's Office court and the next move must be carefully planned.
If a wrong evaluation of the situation is made, an own goal won't be an unlikely scenario./IBNA