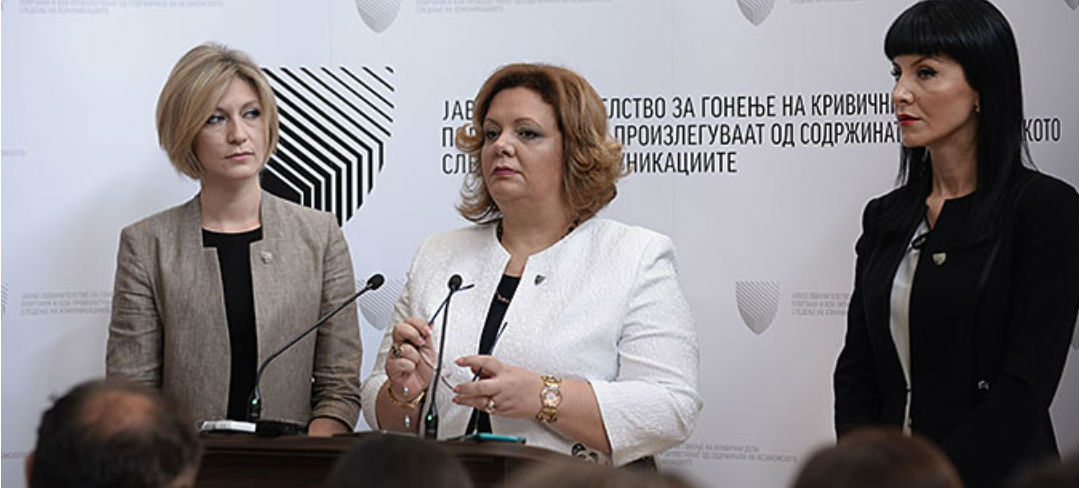 Hearings in Special Prosecutor's Office (SPO) cases codenamed "Tifani", "Trista" and "Centar Municipality Violence" are set to take place in the Skopje-based Criminal Court on Monday.
Case "Tifani" focuses on tax evasion, in which the owner of companies Smart Centar DOOEL and Smart Klub DOOEL Skopje, journalist Ivona Talevska, evaded the payment of taxes in period 2008-2014 in the amount of EUR 37,634 for the legal entity and EUR 16,924 for herself.
In case "Trista", former assistant interior minister Gjoko Popovski is indicted of abuse of office and damages to the budget in the amount of EUR 453.570 in the process of procurement of 300 vehicles for the Ministry of Interior, when he enabled several companies to be selected in the bidding procedure, although they had not submitted the lowest bid.
Twelve individuals are indicted for inciting violence in front of the Centar municipal building in June 2013, including former prime minister Nikola Gruevski, former minister of transport and communications Mile Janakievski and VMRO-DPMNE MP Daniela Rangelova.
Two other defendants have pleaded guilty and received suspended sentences./IBNA