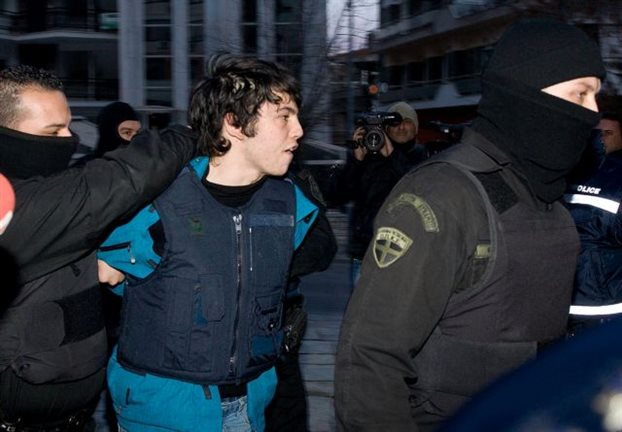 Athens, December 2, 2014/ Independent Balkan News Agency
By Spiros Sideris
In a constantly deteriorating state is the health of Nikos Romanos, who, according to the doctor Lina Vergopoulou is facing immediate danger for dangerous and lethal arrhythmias, renal and cerebral insufficiency. Nikos Romanos is in the third week of hunger strike, protesting for not being granted permission to attend courses in the university school he pasted.
Nikos Romanos, became known throughout Greece in 2008, when just at the age of 15 years saw his best friend, Alexandros Grigoropoulos, die in his arms from the bullet of the special guard Epaminondas Grigoropoulos.
A few years later he made front pages again when he was arrested, along with other young children, for a double robbery in Velvento Kozani. The photos with swollen – blackened eyes from his clash with the police, came up even today in any news that refer to him.
He was convicted for Velvedo, but not – as originally accused for robbery under the action of the Organization "Conspiracy of Cells of Fire", but under the provisions of the ordinary criminal code. i.e. not as a "terrorist", but as a common criminal accused of committing a robbery.
He denies being a member of the CCF and has stated that "I was carving and continue to carve a path into the territories where the anarchist struggle raises its stature and spreads its insurgent dynamic".
Today, Nikos Romanos is on the spotlight once again, this time as a hunger striker, who although at a critical condition, refused the compulsory feeding ordered by the prosecutor of the prison.
He appears determined to go up to the extremes and confirm his aversion to a law that does not grant him study leaves,  although the same law gave him the right to give examinations for higher education.