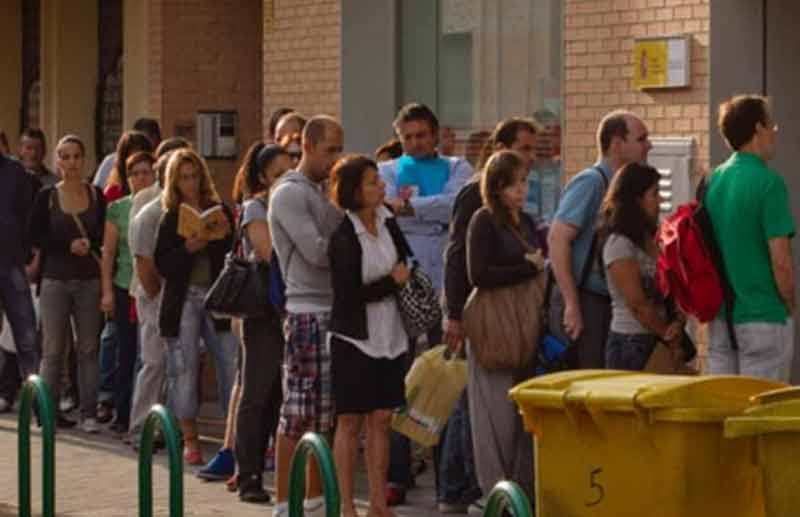 By Thanasis Gavos – London
Inequalities in the health of European citizens are persistent and widespread, concludes a new report by the World Health Organisation (WHO) published in London and Copenhagen.
The report is based on a three-year research covering the 53 countries comprising the WHO's European Region. It points to the inequality in the distribution of power, money and resources as the social determining factors behind the "unnecessary and unjust" gap in the health of the citizens between and within countries.
With regard to Cyprus the figure that stands out in comparison to the rest of the European countries is the low percentage of relative child poverty. With 12% (2009 data) Cyprus is behind only Denmark and Slovenia the EU of the 27 (and behind Norway and Iceland when the European Economic Zone is included).
On the other end, though, Cyprus has the most over 65-year olds with a disposable income under the poverty threshold, which is 60% of the national median income. Almost 4 in 10 people in Cyprus in that age bracket fall into the "at risk of poverty" category (2010 data).
The country performs rather well when it comes to democratic accountability. It ranks 20th out of the WHO's European countries in authorities' accountability and the citizens' voice being heard in forming policies (based on the good governing index of the World Bank). It also boasts the ninth best life expectancy at the time of birth (almost 84 years).
In commenting on the report, the authors stressed that social determinants should be targeted in order to reduce health inequalities. They have made special reference to the impact of the financial crisis on Greece, but it is a general fact that the gap between the richest and the poorest keeps on widening in Europe. Cyprus finds itself in the middle (16th) of this ranking of the ratio of mean income per person in the top income quintile to that in the bottom quintile in EU countries plus Iceland and Norway.
The report was coordinated by the Institute of Health Equity University College London on behalf of the World Health Organisation. Professor Sir Michael Marmot, Review Chair and Director, Institute of Health Equity said: "I would say to any government that cares about the health of its population: look at the impact of their policies on the lives people are able to lead and, more importantly, at the impact on inequality. Health inequality kills. It is socially unjust, unnecessary and avoidable, and it offends against the human right to health."
While in Cyprus and in Europe unemployment has become a major concern, Professor Marmot added: "Unemployment, particularly the persistent high levels of youth unemployment, is a public health time bomb waiting to explode."