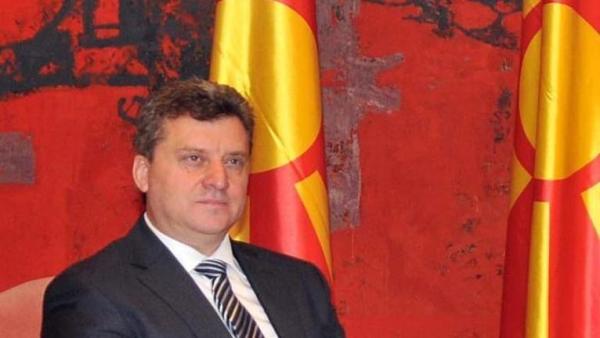 Skopje, May 21, 2013
The Presidency of FYROM is expected to finalize today the list of guests for the Summit of Southeastern Europe Cooperation Process which will be held on June 1 in Ohrid.
Several presidents of the Balkan region will not be present in this Summit, although FYR Macedonian President, George Ivanov hoped for all his counterparts of the region to participate.
"The participation of guests is expected to be finalized today. There will be exceptions for regional heads of states, but as of tomorrow, we will know which presidents and prime ministers will be present in this summit", informs the cabinet of president Ivanov.
The Bulgarian president, Rosen Plevneliev informed yesterday that he will not participate in the summit of presidents and heads of governments of the Southeastern countries in Ohrid.
The President's cabinet also informs that present from Bulgaria will be the interim Prime Minister, Marin Rajkov. According to the cabinet, no reason has been given by the Bulgarian President as to his absence in the Ohrid Summit.
The presidents of Albania, Croatia, Moldova, Montenegro, Romania, Serbia, Slovenia, Bosnia and Herzegovina and the Turkish Foreign Minister, Ahmet Davutoglu have confirmed their presence.
The Ministry of Foreign Affairs in Skopje said that no confirmation has yet been received by the Greek Foreign Minister, Dimitris Avramopulos, who was invited after the refusal of the Greek President, Carolos Papulias. The Foreign Ministry also said that no confirmation has yet been received by the Foreign Minister of Kosovo, Enver Hoxhaj, who has received an invitation to participate. Present in the Ohrid Summit will also be the EU Enlargement Commissioner, Stefan Fule. This high profile meeting will round up the presidency of FYROM in SEECP. /ibna/