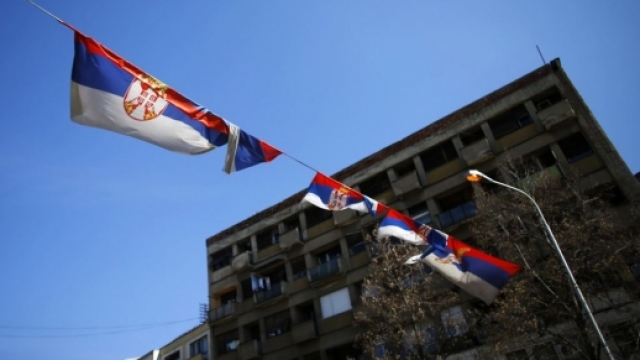 Strong debates on the request for vice chairs to be Albanian
Pristina, February 11, 2014/Balkan Independent News Agency
By Tinka Kurti
Heads of municipality councils in four communes in the north of Kosovo have been elected. Ksenija Bozovic has been elected as head of municipality council of northern Mitrovica, while Darko Radovanovic has been elected in Zvecan. Both of these come from the Civil Incentive-Srbija Demokratija Pravda (of Oliver Ivanovic). Nemanja Jaksic has been elected in Zubin Potok. These two belong to the to the Srpska Civil Incentive, which is directly backed by Belgrade.
Meanwhile, Aleksandar Spiric from 'Srpska'List has been elected the director of the Commission for Policies and Finances.
The meeting for election of the head of Mitrovica municipality council was conducted with closed doors and lasted around 4 hours. This meeting was monitored by the representatives of the Ministry for Local Government, OSCE and EU Office in Kosovo. Present in this meeting were also Albanian and Bosnian elected councilors.
The newly elected head of this council, Ksenija Bozovic declared that the new councilors of this political party will make maximum efforts to prove that their leader, Oliver Ivanovic is innocent.
'This is the main reason why we have come to an agreement. At the meantime, we're hopeful that we will work in the best interest of the city and our citizens", declared Bozovic.
Meanwhile, assembly men from Albanian political parties have demanded for the vice chairs of these councils to be Albanian, based on the laws of Kosovo.
"I had a debate which lasted 30 minutes with Serb assembly men in order to introduce on the agenda the election of an Albanian as vice chairman of the council of northern Mitrovica. They didn't grant this, as they had the majority of votes, on the pretext that there hasn't been a registration of the population", said the councilor of the Democratic Party of Kosovo, Emir Azemi.
Albanian councilors have not voted for these appointments. They said that they were forced to speak not only in the Albanian language, but also in Serbo-Croatian-Bosnian language, as there was no interpreter.
Authorities said that this process of appointments was conducted based on the laws of the Republic of Kosovo.
The failure to appoint the head of councils in the northern communes would lead to fresh local elections in these areas. /ibna/