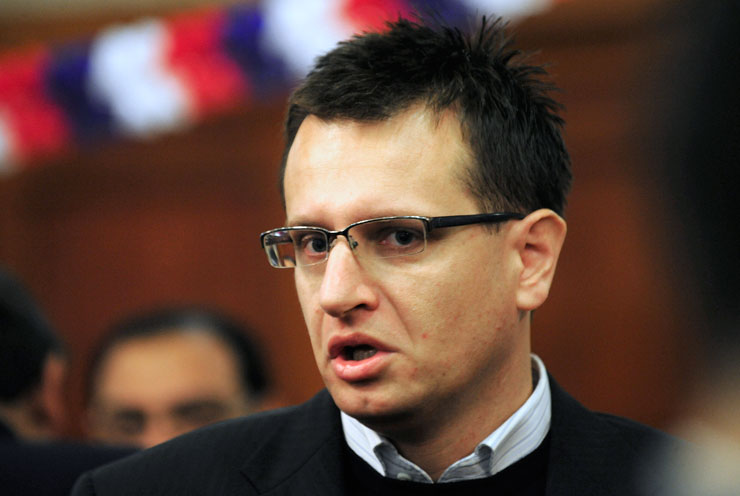 Skopje, October 16, 2013
Head of State Election Commission in FYROM, Boris Kondarko doesn't exclude the possibility of resignation. This option is now being envisaged by opposition in FYROM and has been warned by leader of LSDM, Zoran Zaev in an interview for "Vesti 21" TV network.
"The presence of the head of this institution is pointless, at a time when decisions are being taken with majority of votes. In such atmosphere, he cannot have an impact in the improvement of free and honest elections in the future, therefore his presence in the State Election Commission is not certain", said Zaev.
Head of the State Election Commission, Boris Kondarko has been proposed by the opposition when he was elected for this post. /ibna/