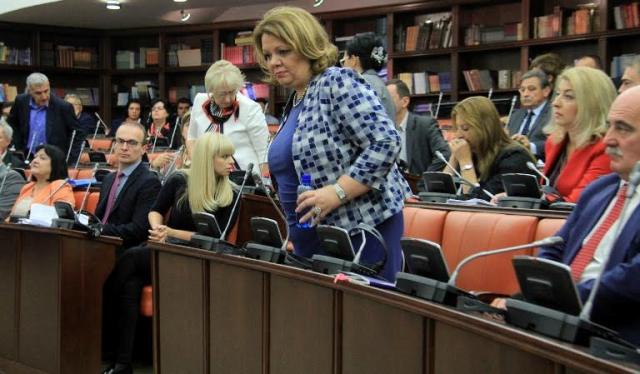 The head of the Special Prosecution, Katica Janeva has been attacked by several media and political parties. In the recent days, a receipt has been published showing Janeva's name.
According to this document dating 31 July 2015, Janeva has paid her SDSM membership fee.
Chief prosecutor Janeva has denied the existence of the document in question by saying that she has never been a member of a party.
"This is a forged document. I call on the media to verify these documents that they publish", the chief prosecutor said.
Meanwhile, the Special Prosecution has asked from institutions to investigate on the abuse of her personal data.
In several cases, the party in power, VMRO-DPMNE has launched accusations against Janeva, claiming that she's acting in coordination with the opposition. /balkaneu.com/