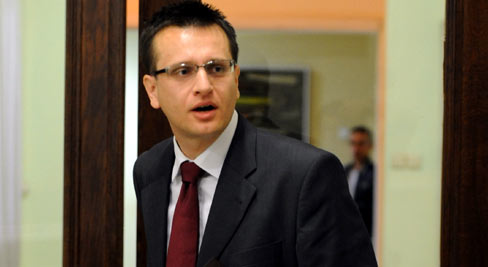 Skopje, October 18, 2013
Head of State Election Commission in FYR Macedonia, Boris Kondarko has handed in his resignation today from this post.
The resignation was delivered to parliament, where he demanded for his function to be suspended before the end of his term in office due to personal motives.
"I believe that I have offered my contribution in the work of SEC and my resignation is due to personal motives", states Kondarko's resignation letter.
Kondarko was proposed in this position by the largest opposition party in the country, Social Democratic League of Macedonia (LSDM). Several days ago, his resignation was hinted by leader of LSDM, Zoran Zaev. Opposition claims that the party in power, VMRO-DPMNE is blocking the work of the commission and that the majority votes of the members have outnumbered the power of the chairman of the commission. Meanwhile, unofficial sources say that the resignation has taken place to prevent scenarios of the current government to take the country to early elections. /ibna/