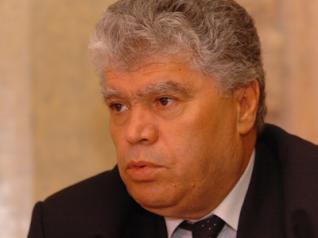 Tetovo, June 27, 2013
The former head of the Democratic Prosperity Party (PPD) in FYROM, Abdurrahman Aliti passed away this morning. He was one of the Albanian political leaders who were part of the power in FYROM since the independence of the country until 1998.
He passed away following a serious illness.
Aliti is known for his arrival in the leadership of PPD after the turbulences within this party in 1994, which led to the creation of PPDSH. For many years he was its chairman and an MP in the Parliament of FYROM. He ended his political career as an ambassador of FYROM in Sofia, Bulgaria.
Aliti was born in 1945 in the village of Zheline, Tetovo. The funeral ceremony will take place this afternoon in the cemetery of the village of Zheline. /ibna/