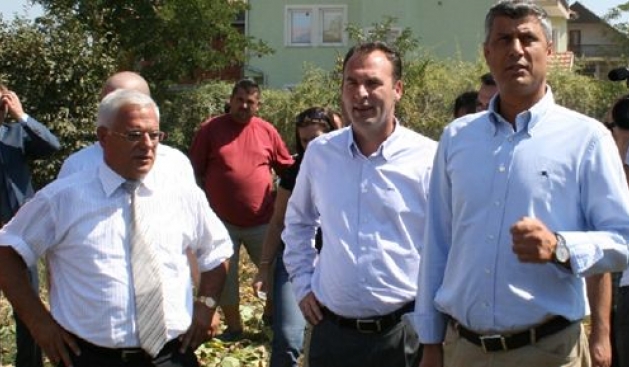 Pristina, September 24, 2013
Head of PDK parliamentary group, Adem Grabovci has commented on the departure of the former vice chairman of PDK, Fatmir Limaj by saying that his departure will not weaken the party.
"I value the figure of Fatmir Limaj, but I don't think that PDK will be weakened by his departure", said Grabovci.
Meanwhile, branch of PDK in Malisheva has reacted by saying that his support about the Initiative is in objection with statutory norms of PDK for as long as he remains member of PDK.
Limaj is the second most voted person within PDK in the last general elections, after the chairman of the party, Hashim Thaci. /ibna/